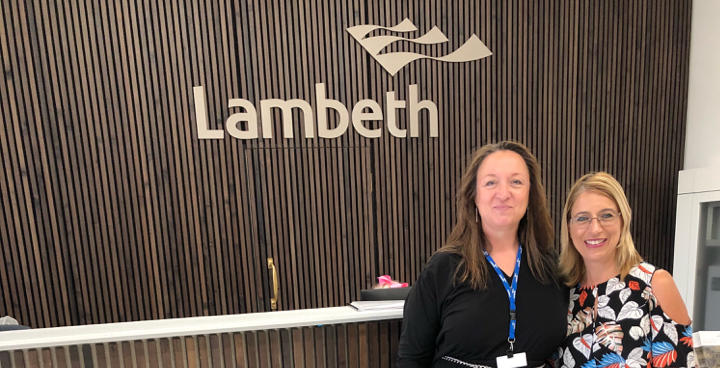 We had a visit from Communications Leader Carmel Ganino this week. Carmel leads the communications team in Hume City Council in Melbourne, Australia. Carmel had won a UK study tour and with visits to the Cabinet Office, the Foreign Office and the BBC planned, wanted to also understand the digital transformation programme of a local council. Hume itself looks after 200 000 residents in Melbourne and it was interesting to compare and contrast the issues we both have.
Building connections a little closer to home!
The London Office of Technology and Innovation (LOTI) has been to see us this week. We're thrilled to be one of the 15 inaugural members who help to steer the agenda around how this new collaborative vehicle will help to scale-up digital innovation across London's public services. Issues we discussed this week ranged from: understanding other London Borough Council's structure, their digital transformation approach and processes, digital leadership skills and behaviours and ways of sharing projects that require collaborative funding.
The London Borough Chief Digital Officer community has been generous with their time and contacts, sharing their thinking and approach and contacts to help us build a better understanding of approaches and initiatives. Thanks London CDOs, we look forward to our continued conversations.