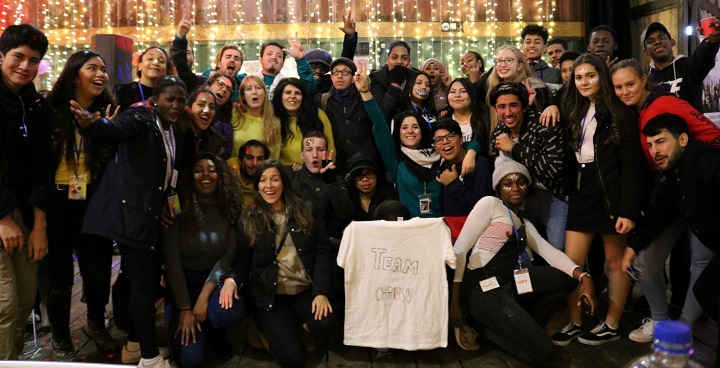 Building Young Brixton, a consortium of six Lambeth-based charities and social enterprises, has secured over £850,000 from the Mayor's Young Londoners Fund.  This money will see 10,500 hours of support and activities for over 1,000 young people over 3 years.
Word from the Leader
Cllr Lib Peck, Lambeth Council leader, said: "This is brilliant news for young people in our borough who are most in need of support. It backs the council's key priority of working with the community to tackle inequality and ensure that all of our young people can access the huge opportunities in Lambeth, and so achieve their full potential. The size of the award is a testament to the strength, diversity and commitment of the local voluntary sector, and I now look forward to working with Building Young Brixton on realising their important aims."
Partnerships
Building Young Brixton are proud their innovative way of working has been recognised. The funding will be targeted at some of Brixton's most at-risk young people, preventing them being affected by or engaged in youth violence.
Transformation
Margaret Pierre, High Trees Director, said: "This will have a transformative impact on the young people we support and the way we work together to deliver youth services across central Brixton. This allows us to achieve so much more than we could alone, offering opportunities that suit the interests, aspirations and needs of young people."
Caroline Guarnaccia, Baytree Centre chief executive, added: "Our team of organisations have worked tirelessly to get to where we are now as a strong force for good in Brixton. This funding will allow us to roll out even more innovative and effective programmes to bring about change in young people's lives. Our young people need us more than ever and we are delighted that we can do this now as a consortium."
The right path
Sadiq Khan, Mayor of London, said: "By working with communities and giving young Londoners meaningful things to do, I am doing everything I possibly can to help ensure they make the right choices and do not follow the wrong path at such an important time in their lives."
Where the money goes
Over the next three years, services will include schools and community coaching, support for young women and girls; estate-based after-school provision; social action programmes; sports and wellbeing activities; and careers education programmes & employability support.
The partners online
The six partners together have over 100 years' experience serving Brixton communities:
High Trees  offer services for Children, Young People and Families and free adult education classes.
The Baytree Centre social inclusion charity for women and girls recently celebrated its 25-year anniversary helping people in Brixton
Spiral Skills delivers careers education, employability support, personal development and employment and apprenticeship opportunities
Irmo builds secure, independent, and integrated lives in the UK – based on education, training and employment; Advice and case-work; and Wellbeing.
Ebony Horse Club children do far more than ride – they learn, develop aspirations and take on new responsibilities, building confidence and improving wellbeing.
ML Community Enterprise address causes of social exclusion, criminal and risky behaviour, and provide learning, training, employment and mentoring opportunities.