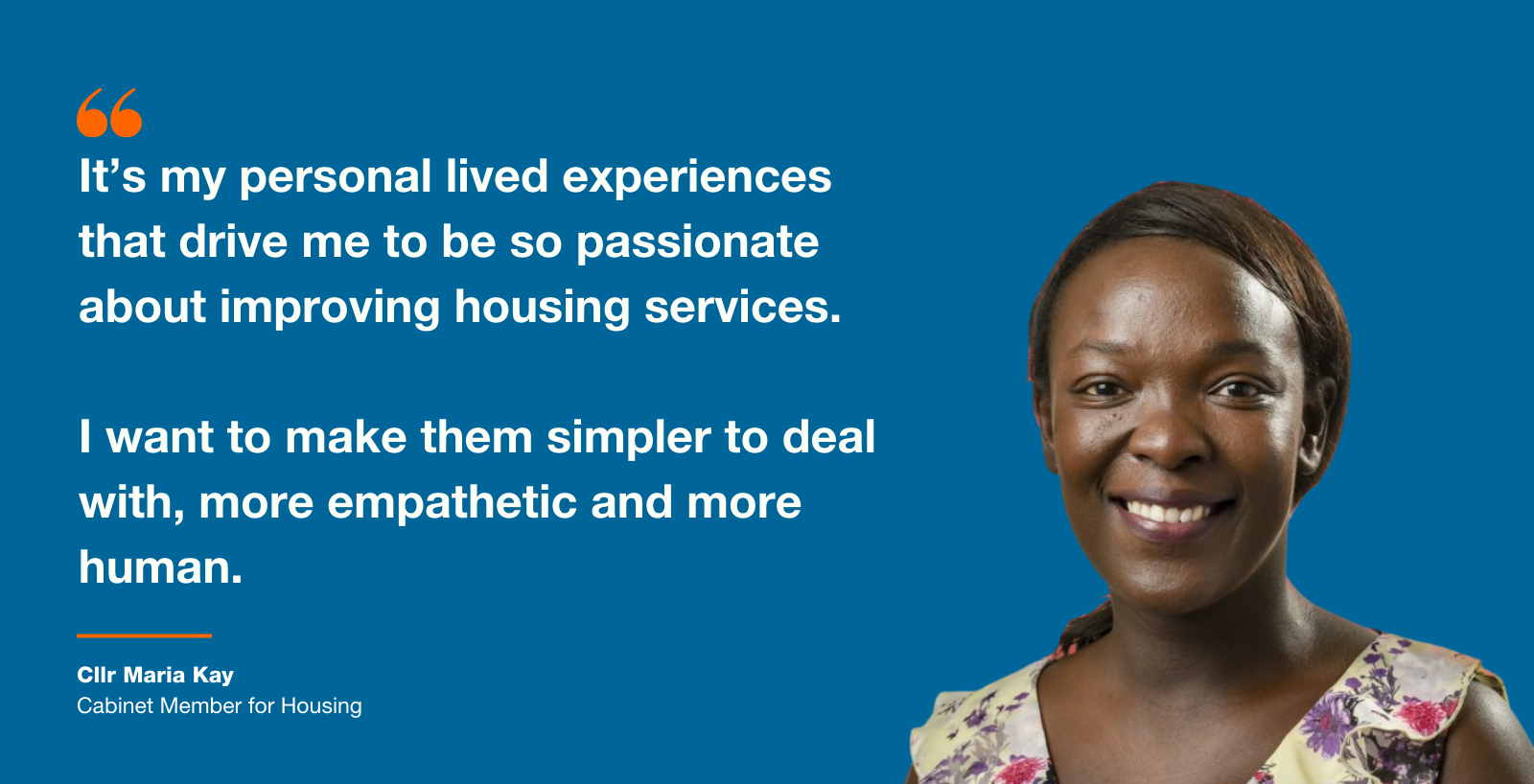 Last Wednesday, I hosted two Meet the Contractor events to give ward members, TRA chairpersons, Area Board members, and the Resident Procurement Panel the chance to meet and talk to our new teams to get to know them and find out how they are planning to improve services for housing tenants in Lambeth.  One event was held in the North of the borough at Pedlar's Acre Community Hall and the other in the South at Jubilee Community Hall. Both events were a great success.
As the cabinet portfolio holder for Housing and Homelessness Services in Lambeth and having lived in council housing for most of my life, I am determined to make sure that tenants get the service they deserve and pay for.
When I came to this country aged 6, I first lived in temporary accommodation in Brixton and later grew up on the Myatt's Field Estate. As a teenager, I saw my mum's frustrations when contractors didn't show up or when repairs were not completed. So, I know from personal experience how hard this can be and that tenants don't always get the service they should.
It's my personal lived experiences that drives me to be so passionate about improving housing services. I want to make them simpler to deal with, more empathetic and more human. I want to make sure that things get fixed first time; that most (if not all) of our appointments are kept; and that we get better at supporting our most vulnerable residents.
Our new contractors are making great strides towards delivering these improvements and it's been great meeting the teams and hearing how they plan to ensure residents receive better housing services from us by making it a lot quicker and easier to book repairs and keep track of appointments by using text messages and other new bits of tech to keep residents informed about each stage of their repair.  There's always more to do but things are progressing well, and I'll be keeping a close eye on things to see how they progress.
If you have any questions about the new contractors in your area you can contact the council at RCHelpline@lambeth.gov.uk or on 020 7926 9995.