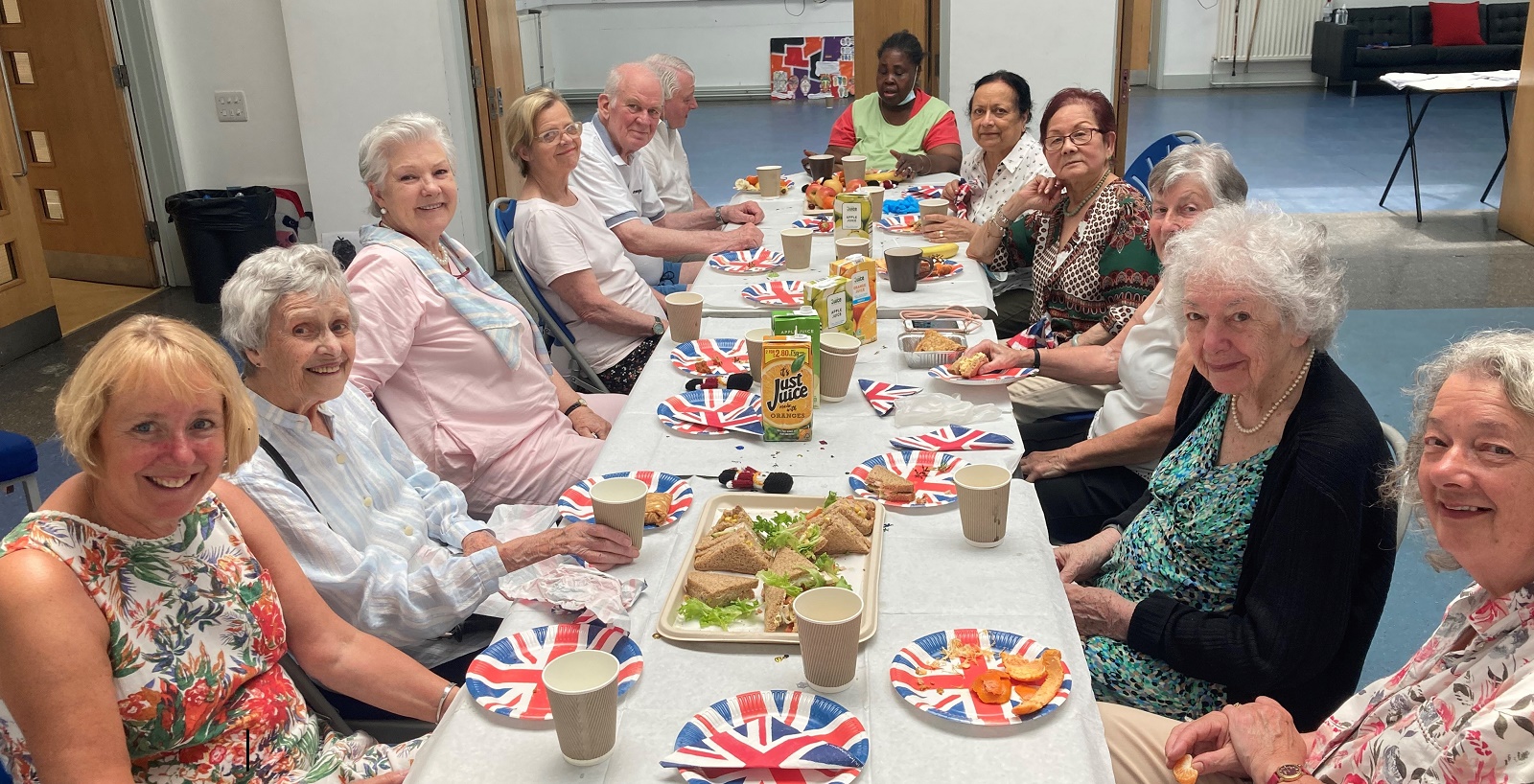 Lambeth Council invited care providers Home Instead to run West Norwood's Rose Café, part of supporting communities to recover from the impact of Covid-19. This dementia-friendly café builds on the success of the Sunflower Café in Streatham.
Mission to minimise isolation
"We're based in the Old Library," says café co-ordinator Kemi Browne, "a great central location for our mission to minimise isolation. People visit libraries to find things, to learn, for ways to connect.
Part of a network
"We've joined an existing network: the Norwood Pensioners' Hub is here, and a volunteer centre. West Norwood Picture House runs dementia-friendly events like film screenings. The 'Knit Wits' knitting group from the Picture House facilitate sessions for us – their knitters attend our sessions, and Rose Café attendees' love for knitting takes them to the Knit Wits group. People from our exercise group go over the road to their sessions and invite people back."
Outreach for older people
"People get referred to us by the Lambeth Alzheimer's Society and other outreach projects for older people. Some come from Sing4All, the singing for Dementia group.
 Weekly, monthly and single sessions
"Sessions are like the Sunflower Café's: weekly art and music therapy stimulate the brain; weekly chair-based exercise – and for people who dislike the word 'exercise', songs you can't stop moving and swaying to; monthly knitting and bingo sessions. We invite advisers in to give talks – Centre 70 talking about financial support in the cost of living crisis and speakers on wellbeing topics like managing diet for diabetes.
Third space
"After Covid, people want to get out, they want to fill their days, they don't want to be isolated. Our future includes more places for people – we're running a third safe space – the Butterfly Café – in partnership with Kings College Hospital. The Butterfly Café is a free, Dementia Friendly, informal hub to bring joy, creativity and hope for people living with Dementia and their careers. It also provides a carers' support hub. We return in October 2022, with two sessions a month. Venue, dates, and times will be confirmed soon.
Open to offers
"We've created a community here, with people coming for one session then back for more. We are looking for funding – get in touch if you've got something to offer."
Find the cafés
Sunflower Café SW16 1PN  from 7 September 2022
Rose Café SE27 0HY
Butterfly Café – tbc at King's College Hospital
For more details of Home Instead in Lambeth, Wandsworth and Dulwich see their web pages.