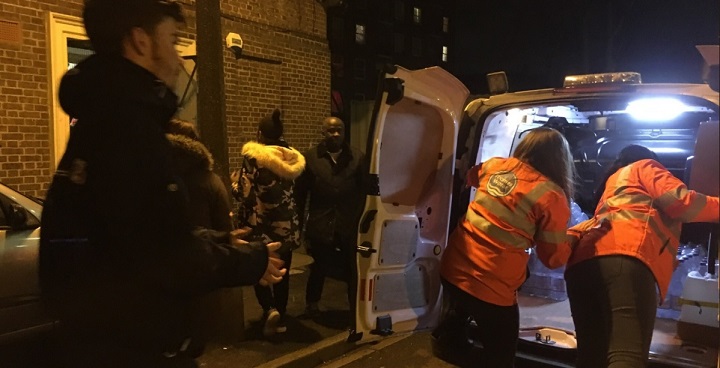 Cllr Lib Peck, Lambeth Council leader, said: "It is completely unacceptable that water supplies are out again. Lambeth council officers and councillors have been working round the clock to help affected residents.
"We have been making deliveries to our sheltered housing schemes as a priority and impressing on Thames Water the importance of making its own water deliveries to those who have been cut off.
"We will continue to demand Thames Water fix these supply issues as soon as possible and will look to hold them to account within weeks of this emergency being resolved."
Today three schools in the Streatham area have been forced to close due to the ongoing issue. Dunraven School in Streatham told parents this morning that due to still having no water on either site they would be closed today, and that they expect problem to be solved so they can open on Wednesday (7 March).
To address the wider issue Cllr Mohammed Seedat, Cabinet Member for Healthier & Stronger Communities, and Cllr Jennifer Brathwaite, Cabinet Member for Housing and Environment, wrote a joint letter on Monday night to the Environment Secretary Michael Gove highlighting several major water and sewage leaks that have caused disruption in Streatham over the last three years.
The letter said: "These leaks have led to homes being flooded, roads and schools being closed and residents forced to endure the indignity to living for days without being able to wash, while living in un-heated homes during the coldest spring in many years.
"The water network is the responsibility of Thames Water. A further serious incident this weekend has left thousands of residents in Streatham without running water again.
"The Government must take action to ensure that this situation does not happen again. I urge you to call an immediate inquiry into Thames Water's handling of the situation and into their suitability to operate the water network."
In 2017 Lambeth council organised a public meeting so residents could question Thames Water following a series of earlier water pipe bursts in the area. Recommendations following the meeting produced by the council's scrutiny committee said that Thames Water needed far better monitoring of potential future burst pipes. A Thames Water review also made recommendations about address weakness in maintenance programmes.
Cllr Seedat said: "This latest incident shows how Thames Water has again failed to address these shortcomings, despite posting a record profit."
Vulnerable residents in the Streatham area in need of help, or people who know of anyone who is vulnerable and without water, can email the council at email becc@lambeth.gov.uk to arrange home delivery of water.