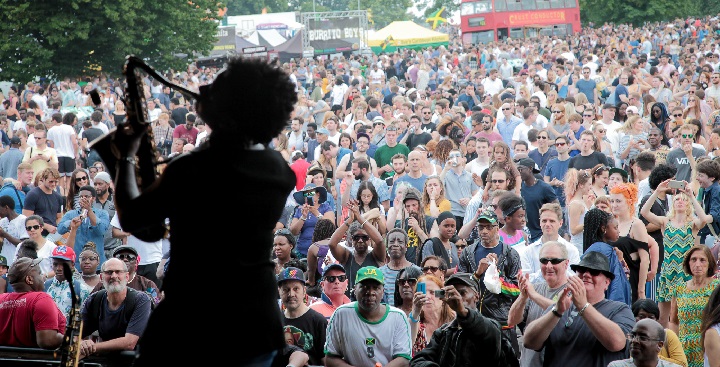 As well as music from around the world on different stages, food stalls, farm animals and falconry, Lambeth Country show also includes free advice and support from the council and some volunteer partners.
Lambeth Together/Health & Wellbeing
Lambeth Together is a new NHS, Council and voluntary sector partnership helping residents maintain their health an
d wellbeing and providing joined up local health and care. We're at the Country Show to ask what people do to stay well, and who they define their community. Our tent will have two large maps for people to label the activities, organisations, groups, that help them to keep well and their communities – like churches, allotments, family living close by them. You'll see our new 'Lambeth Together' brand for the first time.
Lambeth Families Information Service
Lambeth Families Information Service (FIS) provides free, reliable and impartial assistance to parents, carers, professionals and young people about services and activities for children aged 0 to 19 years old (25 years if the young person has a Special Educational Need or disability). Information available includes local Ofsted registered childcare (childminders, nurseries, pre-school playgroups, breakfast and after school clubs), Children's Centres, services available during school holidays and free early learning for 2, 3 and 4 year olds.
Teach Lambeth
Teach Lambeth aims to recruit and retain high-quality teachers to Lambeth schools so that all our young learners have the best possible education and life outcomes. All Lambeth education jobs are listed on the Teach Lambeth website so that teachers – new and experienced – can apply directly through our job board, cutting out agencies and dealing directly with Lambeth schools. Teach Lambeth is run by the Lambeth Schools Partnership with the support of all the schools in the borough and the local education authority.
Lambeth equalities forums
Lambeth Council is committed to equality of opportunity as an employer and in the services we provide for residents. We want to share all the good work that we've been doing within our staff networks to champion equalities, to encourage diversity through our recruitment practices and to showcase the work we're doing that will benefit the vibrant community we serve.
Lambeth Advance Care Planning  
Lambeth advance care planning consortium will be there with the "Before I Die…" tent, to get people thinking about end of life wishes or for situations where they're unable to communicate or make decisions. With a wall for sharing bucket list dreams, information on how to record your wishes, and opportunities to talk about death and dying. You can pop in for a chat, whether it's about your own future or your loved ones', and find out how to better plan for it.
For more information