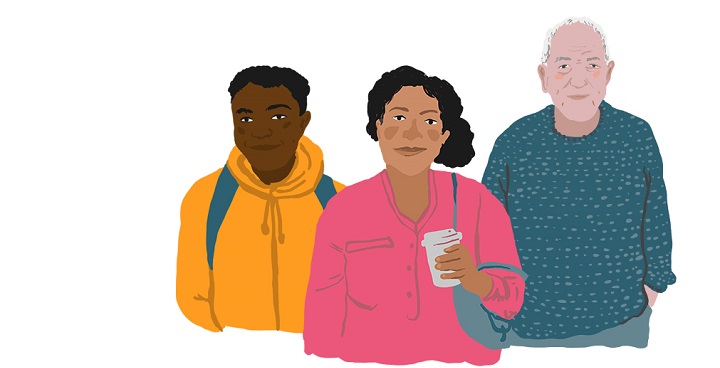 Many carers – some new to caring for a family member or loved one and some who have been carers for many years – don't know about available support. Now, carers living in Lambeth, (or caring for someone who does), will be connected to helpful online information and resources. Covid-19 has meant many more first-time carers, making help available at the start of a carer's journey is vital at this difficult time.
Word from the Cabinet
Cllr Danny Adilypour, Lambeth Cabinet Member for Health and Social Care, said: "Carers do an enormous amount of unpaid work for their families and for the loved ones that they care for – with an estimated 20,000 carers in the borough of Lambeth alone, they support our most vulnerable residents and advocate on their behalf. But carers needs us on their side – the pandemic has put additional burdens on them, meaning they are struggling even more to make ends meet, feeling the toll that caring has taken on their physical and mental health and becoming increasingly isolated."
Digital resources
The Lambeth Carers Card has teamed up with national charity Carers UK to offer a version of their Digital Resource for Carers tailored to Lambeth's needs. It offers carers the benefit of e-Learning, factsheets, interactive guides, personalised support, and information and tools to help with the challenges that caring brings. It includes guidance on:
nutrition and breaks
building emotional resilience
using technology in care
financial planning
rights at work
help for young adult carers including advice and information for making choices about education and work.
Local signposts
The Carers UK Digital Resource for Carers includes signposting to local help and support like the council's COVID pages, Lambeth Together, Lambeth Safeguarding, Carers Hub, My Social and Connect Lambeth. Regular e-newsletters will keep carers in the loop on local events, opportunities, training and more. Carers also get free access to Carers Uk's Jointly app. – helping to co-ordinate appointments and tasks, manage medication and save notes about the person you're caring for.
Lambeth Carers Card
When the scheme is fully launched later this year, carers will have access not just to free online resources but will get a Lambeth Carers Card to carry with them. This will tell people you're someone's carer and you can include details of who to contact in an emergency. The Lambeth Carers Card is a key part of the Council's and CCG's Lambeth Carers Strategy – seeking to improve the quality of life of unpaid carers in Lambeth.
To apply for a carers card
Visit the website: You need to be 18+ and an unpaid carer in Lambeth or caring for someone who does. Or email info@lambethcarerscard.org
 For more information