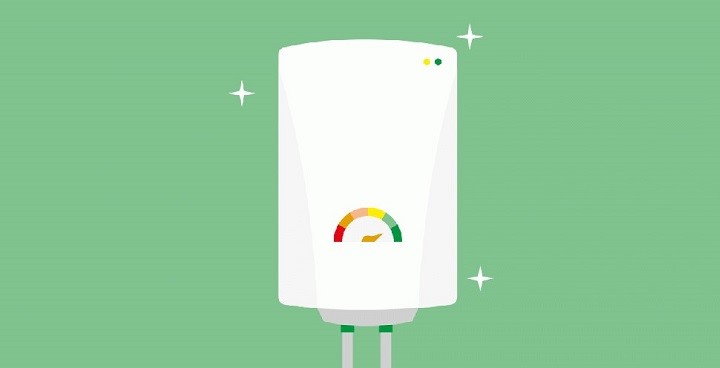 The Cleaner Heat Cashback is a £10 million scheme to help small and medium-sized businesses save money on their energy bills, reduce their emissions and improve London's air quality. You could be eligible for 30-40% cashback on a replacement heating system.
Lower your carbon 
40% of carbon dioxide (CO2) emissions in London come from non-domestic buildings; commercial gas consumption is responsible for 7% of London's NOx emissions. This scheme has the potential to reduce harmful emissions.
Lambeth means business
Lambeth Council strongly supports the Cleaner Heath Cashback and we encourage our businesses to apply for the scheme. We are committed to minimising air pollution, through our Air Quality Action Plan, while helping business thrive.
First-come, first-served
The scheme runs until 31 March 2020, or until the money runs out – so apply as early as you can..
Who is eligible?
Small and medium enterprises based in London – An SME is defined as one that employs less than 250 people; has an annual financial turnover not exceeding 50 million euros – around £44.3 million; and/or an annual financial balance sheet total not exceeding 43 million euros – around £38.1 million.
A building owner OR a tenant with responsibility for maintenance or with permission from the landlord.
Manufacturers and installers cannot apply, unless they are the end users.
What can be replaced?
Your heating system must be working and be a minimum size of 70Kw and either:
An existing gas, oil or LPG boiler which is a minimum of 10 years old;
An existing coal or biomass boiler of any age.
What can be installed?
A gas or LPG boiler that is at least 90% energy efficient and has NOx emissions of 40mg/KWh or less;
A renewable heating technology (e.g. heat pump or solar thermal), or a connection to a heat network;
All installations must be carried out by an accredited, manufacturer-approved installer.
How can you apply?
Fill in the online application form for details of what you need to do and what paperwork you need to provide.
The application will be checked and if successful, you will receive a cashback voucher and you will have 6 months to complete the installation (12 months if you are installing a ground source heat pump).
For more information
Email us with Lambeth Cleaner Heat Cashback as the subject line.