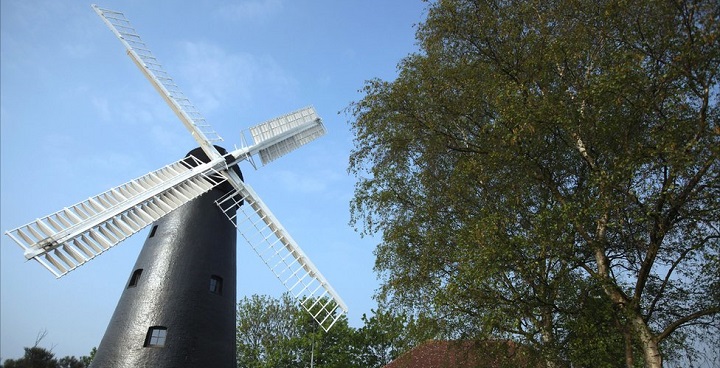 In this, the Festival's tenth year, there is another rich line-up of over 40 in-person events, each representing a different aspect of Lambeth's fantastically diverse communities.
Don't miss the Lambeth Local History Fair at St John's Waterloo church on Saturday 3rd September. But if that is too old-school for you, then instead sample Story Trails, augmented and virtual reality versions of untold stories from our local histories at Brixton Library.
For the rest of the month, you can enjoy talks, music, film screenings and exhibitions. There are walks aplenty – historical walks, wildlife walks, botanical walks, walks through Lambeth's Muslim history, around its parks and commons and along its underground watercourses and Thames waterfronts.
There are tours of unusual places such as the new Lambeth Palace Library, the Brixton Windmill, West Norwood cemetery and Park Hill gardens, in Streatham. Learn more about the histories of our local Black, Muslim and Polish communities and celebrate the diversity that makes our borough such a great place.
'Revisiting Brixton Rec' is a community heritage project that is documenting the neglected history of Brixton's iconic 'Rec'. Bring your photographs, trophies or medals, memories and stories to the Rec on Thursday 15th September from 6.30 pm to help tell its story. hello@revisitingbrixtonrec.org.uk
Lambeth Local History Fair on Saturday 3rd September coincides with the official re-opening of St John's Waterloo after its recent restoration. Enjoy talks, bookstalls, tours of the church, local society stands and history walks.
The Cinema Museum presents an illustrated talk at the Durning Library on Monday 19th September about Charlie Chaplin in Kennington,  looking at his many homes in South London and screening home movie footage of Chaplin revisiting Kennington in the 1950's.
Word from the Cabinet
Cllr Donatus Anyanwu, Cabinet Member for Stronger Communities, Leisure and Sports, said: "Over the last decade, the Heritage Festival has established itself as an unmissable celebration of Lambeth's iconic places and vibrant communities.
"We're committed to preserving our rich heritage and promoting it to the widest audience possible. I'm delighted to be able to welcome Lambeth residents and visitors to the dozens of in-person events that will be held across our borough throughout September. I'll be attending as many of them as possible, and I hope to see you there."