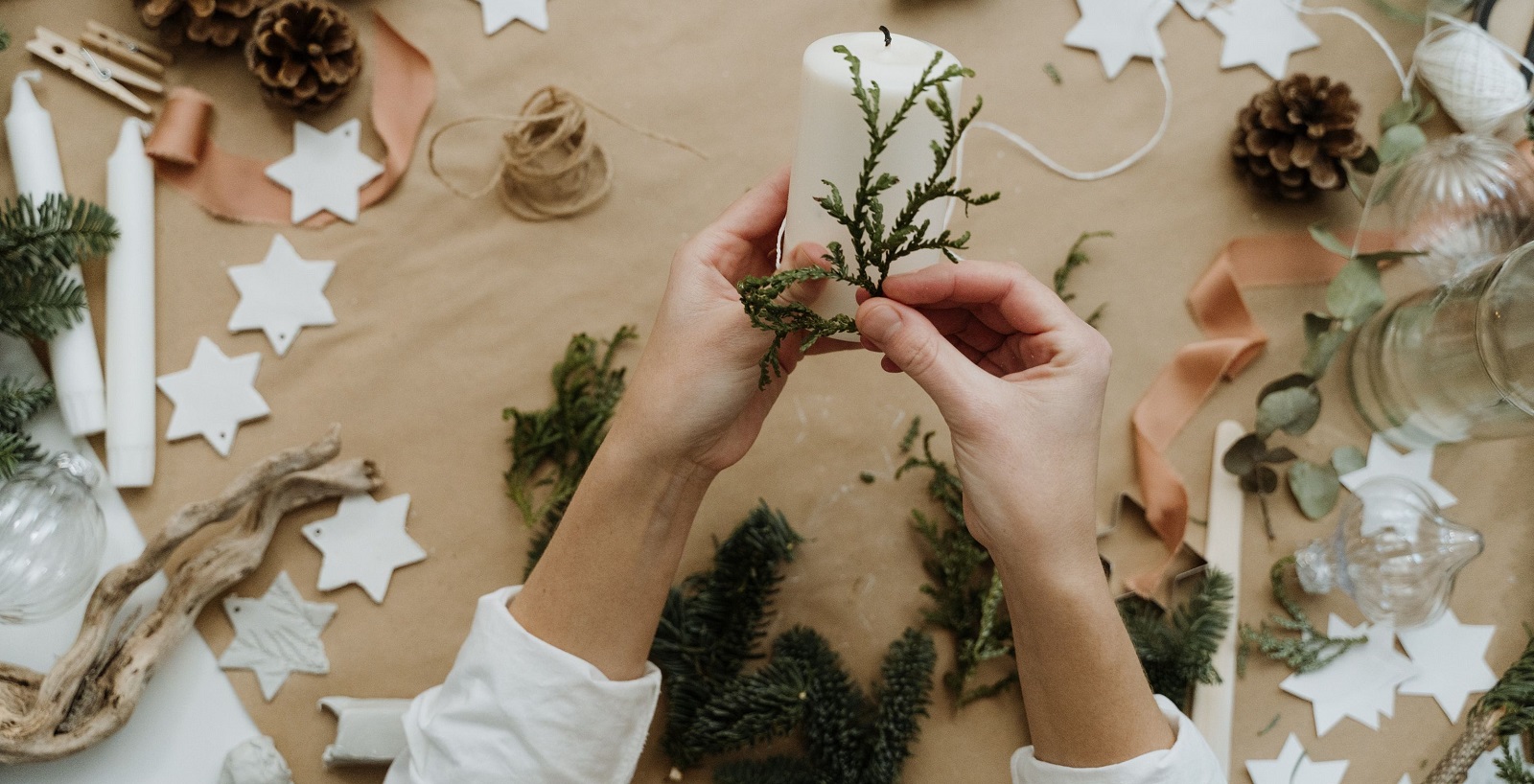 The high temperatures of the summer may feel like a long time ago, but extreme weather events are a side-effect of climate change, and they pose a direct risk to Lambeth residents and businesses. To reduce the impact we have on the environment, we need to start living in a more sustainable way – even at Christmas!
Sustainable tips for the festive period
Making sustainable choices no longer means you have to break the bank. With the cost-of-living crisis, it's easy to forget about the wider impact that our lifestyles have on the planet. But it's becoming increasingly clear that considering the environment in our financial and behavioural decisions can also be the most cost-efficient path too!
So, for this Christmas, we'd like to encourage Lambeth residents to think about the planet and the wellbeing of our fellow residents.
Word from the Cabinet
Cllr Rezina Chowdhury, Cabinet Member for Sustainable Lambeth, and Clean Air said: "Christmas is a time for celebrating with family and friends and merrymaking. Unfortunately, the festive season is also becoming one of the biggest occasions for creating waste across the UK.''
''This Christmas, we are hoping that our residents will take some of these tips on board for a more environmentally conscious festive season. It's important to stress, this is not about people changing every single thing that they do, but to be more aware of their impact on the environment.''
''It has never been more important for us all to play our part in minimising our impact on the planet as we, together, strive for a Lambeth that is sustainable now and for future generations."
Have a sustainable Christmas
Some examples of things you can do to have a Sustainable Christmas include:
Try making homemade gifts
There are so many online resources for DIY gifts. Maybe try a new craft? Or get creative with a paintbrush or needle-and-thread? Guaranteed this will mean much more to your loved ones.
Upcycle an old Christmas jumper by adding tinsel or bows. When buying something new, use the 30-time rule: do you think you (or the person you are buying for) will wear the item at least 30 times over the course of its life?
Buy second-hand and donate unwanted gifts to charity shops
Visit your local charity shops and explore online second-hand markets, such as eBay, Depop or Vinted, for gifts and that perfect outfit for your Christmas party!
Store your Christmas leftovers and explore Love Food Hate Waste recipes to come up with fun ways to eat your leftover food
Instead of buying your Christmas presents from online shopping corporations, consider visiting your local independent sellers. This saves on the fuel of transporting the gifts long distances and supports a local circular economy.
Bin collections over the festive period
There will be no changes to your bin collections this Christmas and New Year. They will be collected on your usual collection day. Not sure when that is? Check here.
Waste and Recycling team is using the run-up to Christmas 2022 to share some of their top tips for making this festive season the greenest and most sustainable ever.
Christmas tree collections
As usual, Lambeth Council's Waste and Recycling crew will be collecting your real Christmas trees for free from 02-27 January,  2023. Once collected, they will be turned into compost for food production and gardening. Make sure you are following our guidelines to not overwhelm the crews and to avoid missing the deadline!
Check out these options of how to recycle your real Christmas Tree:
Leave it by your bins on your collection day
If you live on an estate, leave your tree by your bin area/bulky waste area
Bring it to the Clapham Common Recycling Point, just off Windmill Drive (until the 13 January 2023)
Book a slot at lambeth.gov.uk/recycling centres and bring your tree to one of Lambeth's Refuse and Recycling Centres, Smuggler's Way in Wandsworth or Vale Street in Norwood. You can find more information by visiting the Lambeth website. Artificial trees should be kept and reused.
Thank you, and season's greetings from the crew.