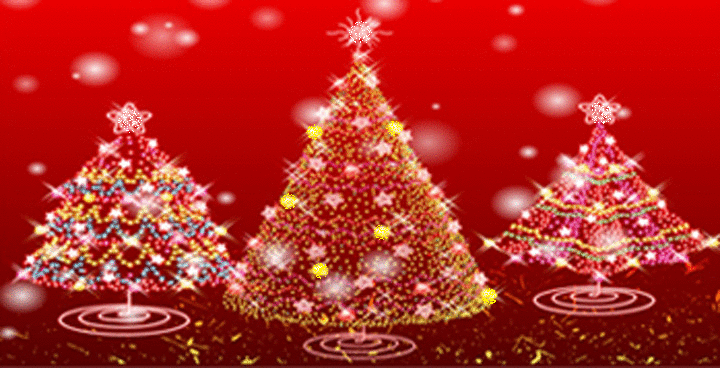 The festive season has arrived and whether you are looking for presents, shopping for ingredients or celebrating with family or friends you need look no further than Lambeth. You'll find great shopping and fantastic entertainment in every corner of the borough.
Here are some of the festive events happening this week:
Southbank Centre Winter Festival
Throughout December
Award-winning entertainment for all ages, pathways of twinkling lights, bustling riverside markets offering food, drinks and gift ideas, a retro roller disco and their famous Vintage New Year's Eve Party.
Southbank Centre, Belvedere Road, SE1 8XX
Visit www.southbankcentre.co.uk
Christmas tea dance
Wednesday 9, 2.30 – 5pm, FREE. 
Lots of things planned – carols singing, craft, group dance. This is an Age UK Warm and Well event so please do tell your elderly neighbours about it.
Portico Gallery – 23a Knight's Hill, West Norwood
Visit www.facebook.com/pages/West-Norwood-Tea-Dance/316095418589678
Concert by Candlelight: An English Christmas
Wednesday 9 December, 7.30 – 9.30 pm, £7.50 adults, £5 concessions.
Traditional carols, music and readings from Dickens and more.
St Peter's Vauxhall, 310 Kennington Lane, SE11 5HY.
Tickets keyedup@stpetersvauxhall.com
Visit www.stpetersvauxhall.com/music/keyedup.php
Mak-Orations Festive Craft Nights
Thursdays 10 and 17 December, 6 – 8pm.
Start the festive countdown with AfroRetro and Black Cultural Archives.  Join Ugandan Sisters, Anna and Lilly in a festive explosion of crafting, UpCyling and making – Uganglish style!  Create a colourful array of festive decorations from three dimensional fabric stars to fabric paper chains and much, much, more.
Visit bcaheritage.org.uk
Botanical Institute: arts and crafts
Saturday 12 December, 10am – noon, 2 – 4pm, £2 per child/£5 family.
For children aged four and over and their carers. Come along and enjoy festive plant based arts and crafts.
323 Norwood Road, SE24 9AQ.
Visit www.slbi.org.uk
Feast's Winter Lights
Saturday 12 December, 4 – 8pm, FREE.
Illuminated festive lighting, turned on at the beginning of the event by a local dignitary followed by a Christmas gift market with a wonderful selection of local makers and artisans selling artworks, homeware, jewellery and Christmas decorations and more.
St Luke's Church, Norwood High Street, SE27 0HS.
Visit westnorwoodfeast.com
L'Arche Candle Making Workshop
Saturday 12 December, 11am – 3pm.
Learn the basics of candle making and create your own beautiful one of a kind candles.
L'Arche, 9-13 Norwood High Street, SE27 9JU.
Visit www.larche.org.uk
Lambeth Lights Ride
Sunday 13 December, 4pm-6pm and 7pm-9pm, £3 adults/children FREE.
A wonderful opportunity for people of all ages to get on their bikes for some festive fun around some fabulous local landmarks, safely escorted by Cycle Confident marshals.
Polygon – Clapham Old Town, SW4 0JG.
Visit www.eventbrite.co.uk
Vauxhall City Farm Christmas Family Fun Day
Sunday 13 December, 10.30 – 4pm, FREE.
A day of festive crafts and activities with stalls for all of the family to enjoy – pick up some presents and make some decorations. Our Living Nativity will be up and running, this year joined by our new lovely donkeys.
Vauxhall City Farm, 165 Tyers Street, SE11 5HS.
Visit www.vauxhallcityfarm.org
Carols in the park
Sunday 13 December, 1.30 – 3pm, FREE.
A brass band will play carols and everyone is invited to sing along. As well as carol singing there will be craft activities for the children.
Ruskin Park Bandstand, Denmark Hill, SE5 8EL.
Christingle Christmas market and carol concert
Sunday 13 December, 1 – 5.30pm, FREE.
Small Christmas market, community stalls and festive carol singing.
Myatts Field Park, 12a Calais Street, SE5 9LP.
Bensons Children's Funfair
Monday 14 December – Sunday 3 January.
This year the Benson family will bring some glow to Brixton with a few traditional children's Christmas rides.
Windrush Square, Brixton, SW2.
Visit www.bensonsfunfair.co.uk
For more information about events in Lambeth, visit www.eventlambeth.co.uk/christmas