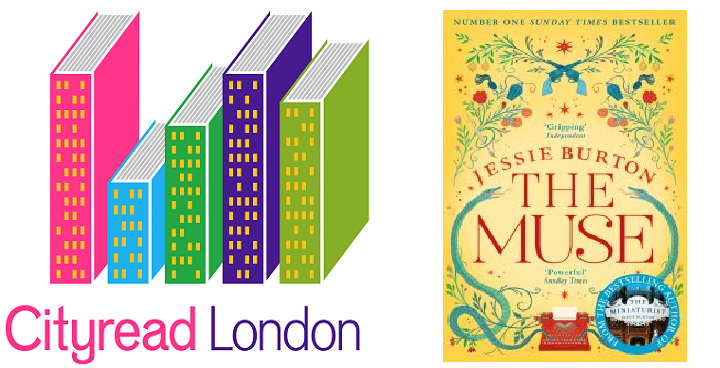 Every year, Lambeth Libraries take part in a month-long Cityread. More than 30,000 Londoners are connected through reading the same book and sharing stories about the city we all call home. This May, Cityread travels from a London art gallery in the swinging 60s to the Spanish Civil War and back with The Muse, a new novel from Jessie Burton, author of bestseller The Miniaturist. Pick up a copy of The Muse from your local library. Lambeth Libraries will also be distributing free copies of the book to homeless centres in the borough.
The Muse
"It is a hot July Day in 1967 London. Odelle Bastien, recently arrived from Trinidad, climbs the stone steps of the Skelton gallery to begin a job as a typist under the tutelage of the glamorous and enigmatic Marjorie Quick. But though Quick takes Odelle into her confidence, she remains a mystery – no more so than when a lost Spanish masterpiece with a secret history is delivered to the gallery."
Reading groups
Special reading groups for The Muse
1 May Brixton Library 7pm
16 May Waterloo Library 6pm
30 May Durning Library 7pm
8 May – Guernica and beyond
One theme of the Muse is the Spanish Civil war, which inspired some of the 20th century's most provocative art. This illustrated talk with William Bird starts with Picasso's Guernica to introduce the political themes that inspired writers and artists – including many from the UK. Durning Library 7pm
22 May – Drawing from life
Be inspired by the paintings in The Muse, draw a figure from a life model in an imagined landscape with an expert tutor from Figuration. 7pm booking essential 020 7926 8682 or email Durning Library.
 24 May – Sounds like 67
Music journalist Lloyd Bradley will play music inspired by a wedding party in The Muse, with the big songs of 1967 on disc and live from the Cityread Houseband, and chat to special guest Jazzie B about the impact of Caribbean people on London's music. Free tickets in advance from Cityread London.
---
More information