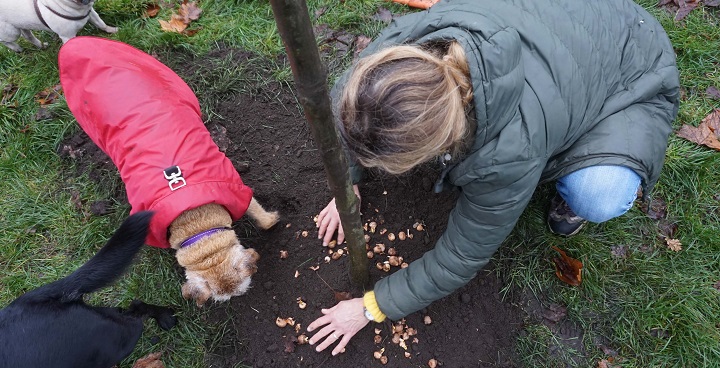 This  December, Lambeth Council and the community planted £10,000 worth of trees on Clapham Common to replace trees lost to old age, climate change, and disease – and to share the messages of biodiversity and our amazing environment. All the new planting is based on the Clapham Common Masterplan for the Next 50 Years.
Landmark tree
One of the new trees is a sequoia, or California Redwood – trees that can grow 90 metres high. This will be the only public example of a sequoia in Lambeth, with the aim of getting local people interested in botany by planting the world's largest tree species. It will also act as a 'time marker' for future generations to show when local people planted these trees.
Word from the Cabinet
Cllr Sonia Winifred, Lambeth Council Cabinet Member for Equalities and Culture, said: "We' re delighted to be working with the Clapham Common Management Committee and Friends of Clapham Common on this long-term project. This investment in planting trees for the future will help make a healthy environment for generations to come."
Trees vs. disease
Elms planted to replace trees lost to Dutch Elm Disease are a different species, already growing successfully in Vauxhall Pleasure Gardens.
A line of memorial trees, close to the tree planted by FCC for the Queen's Jubilee, are planted further apart than the old trees to reduce the spread of Oak Processionary Moth (OPM).
Native Black Poplar (Populus nigra) has been planted instead of plane trees, which have recently been subject to Plane Wilt.
Trees for the environment
We've added new trees to the perimeter around Battersea Woods and the avenue of mature trees by the South Circular.  These will become increasingly important in resisting the effect of and pollution, as more cars use the South Circular.
Memorial trees
Memorial tree planting has been chosen close to the FCC Queen's Jubilee tree, and to the Bandstand Café. Donors can contribute towards the cost of these trees.
For more information