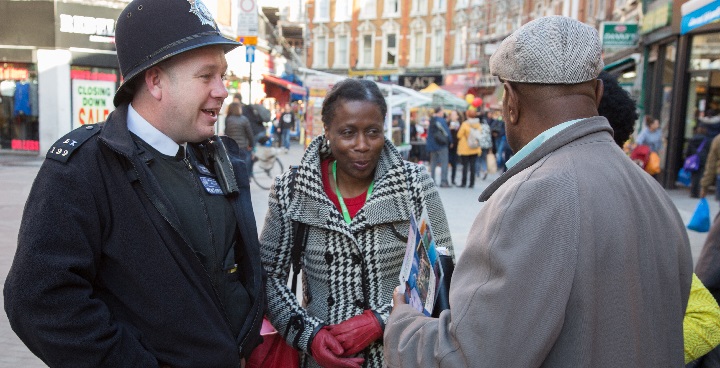 We want Electric Avenue to be the thriving, bustling market street that it was initially designed to be, with traders and business owners benefitting from increased footfall and a clean and pleasant working environment.  To maintain this, we are engaging closely with those traders and business owners about how we can make Electric Avenue cleaner, safer and more accessible.
New measures
A series of measures have been agreed and introduced:
All shops must have proper licences for their shop front displays to make sure they remain appropriate and keep within the permitted boundary
All businesses must dispose of their waste properly and safely by only putting it into the handheld collection trolley and not leaving it on the street or in public areas
All traders to use either the new market gazebos, or traditional costermonger barrows, alongside properly regulated new electricity points
It's important that all market traders and business owners comply with the new measures, particularly around waste, in order to keep Electric Avenue not only functional, but a clean, pleasant and enjoyable place for people to shop.
Enforcement
Our council enforcement officers will be out speaking to business owners regularly and from March, active enforcement through warnings and fixed penalty notices will be issued to those business owners and market traders who continue to disregard the new conditions.  At a meeting of traders and business owners last week, it was agreed that the council should start enforcing the new measures as soon as possible and we will do so. Officers have also begun engagement with Iceland's management to prevent cages being stored in Electric Avenue.
Thriving businesses
We want all these businesses to thrive and work together to make Electric Avenue – and central Brixton more widely – a great place to live, work and visit, creating a prosperous business environment for the fantastic mix of shops and market stalls, many of whom have been operating in the area for decades.