I know these attacks have caused a huge amount of concern amongst LGTBQ+ residents. I share their concern and their anger, and want to be clear that we are appalled by these hate crimes and determined to ensure that they are not repeated.
These incidents in no way represent who we are as a borough, a place where most people feel able to be themselves openly and to go about their daily lives without fear or concern. Sadly, it is clear from these incidents that we all have much more to do to ensure this is the experience that everybody has, particularly those who are LGBTQ+.
Lambeth Council has been working with LGBTQ+ venues, the police, and local business groups to improve community safety and build community resilience following these incidents.
In the first homophobic attack two men were attacked with a knife outside the Two Brewers in Clapham on Sunday, August 13. They have since both been released from hospital and the Met have issued images of a man they want to trace in connection with the incident.
Then on August 26, a couple were injured in another homophobic attack in Brixton while they waited for a bus. Both men needed hospital treatment before being discharged.
I urge anyone with information to come forward to help us find the people who committed these crimes.
In response, the council's public protection officers have been out in the streets talking to local people and listening to their concerns. These patrols have been carried out alongside the Met Police who are leading the investigations.
We have also offered LGBTQ+ venue staff special training so they are able to spot potentially hostile behaviour in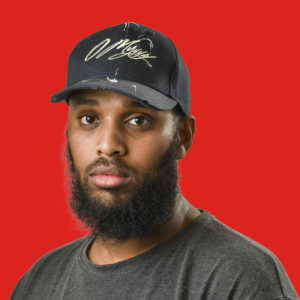 advance, and further training in how to support a victim or reduce harm in cases of identity-based harassment or violence.
It is incredibly sad that we have had to take these steps, and I repeat that this violence does not represent the borough ofLambeth which we all know and love, but the measures have been a necessary response to the hate crime we have experienced.
Cllr Dr Mahamed Hashi, Lambeth's Cabinet Member for Safer Communities.
If you have experienced a hate crime, domestic abuse, violence, or any other abuse, you can access free support at Galop, the National LGBTQ+ anti-abuse charity.