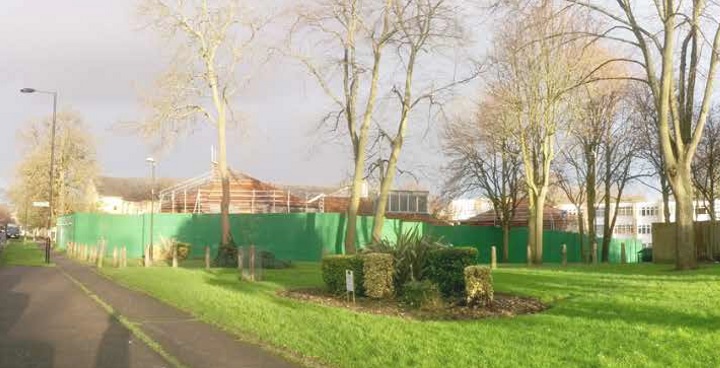 A wide range of points were discussed about the potential impact on roads and traffic, how the shop will be kept open during construction, and how service users and residents could use the hub when it is finished. These points were recorded and the council will respond to these points as the scheme develops.
What the hub will include:
A day centre for people with complex health and social care needs
Accommodation to give carers an overnight break
Homes for people with disabilities
A café along with some space which can be made available for the community
Meeting report
At the January meeting, presentations were given by those involved with the project including:
Below is a summary of the key points covered:
The scheme will include a day centre for people with complex health and social care needs, accommodation to give carers a respite break, homes for people with a disability, and a café
There was lots of engagement in early 2016 and the council is sorry for the delay in updating people on progress, presentations showed that apart from the proposed new homes, not much
has changed since the workshop residents and service users were attended in 2016
There will be some space which can at times be made available for community use
This will be managed by the Learning Disability service and used primarily for activities for people with learning disabilities
There will be a café to provide snacks and meals for the services based at the centre, and at times for the local community
A new shop will be built on the site
It is a priority for the council to keep a continuous shop facility open throughout the construction process
Given the shortage of accessible homes in Lambeth, Coburg Crescent will provide much-needed accommodation for people with a disability
The homes will be 1, 2 and 3 bedroom flats with access to 24-hour care. They will be able to cater for a range of disability needs.
What's next
Date for your diaries!
Thursday 4 May 2017 – follow up meeting. Time and location are to be confirmed
Thursday 1 June 2017 – exhibition of the latest plans
All updates and details will be available shortly at lambeth.gov.uk/CoburgCrescent and we'll also circulate newsletters to all local residents in advance of the meetings.
Get in touch
If you have any questions or suggestions, please get in touch: