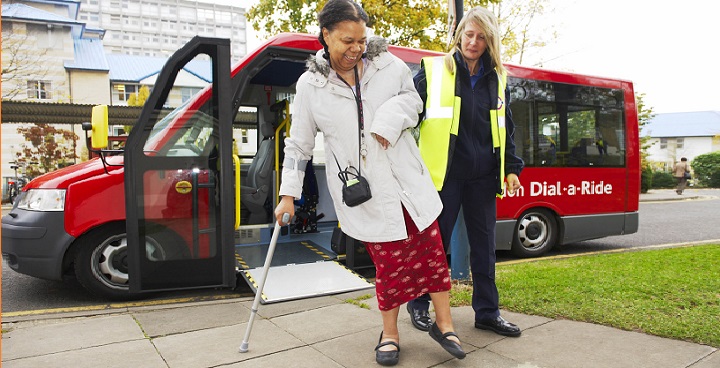 Come on Board campaign
This year TfL are relaunching their local engagement campaign, Come on Board, which aims to raise awareness of London's accessible transport services, and gives customers the knowledge and confidence to travel. Over the next six months they will be talking to various groups about transport. If you are part of or know a group who would be interested please contact TfLAccessibility@tfl.gov.uk
How TfL can help
There are various different services available to those that may need further assistance when using public transport. TfL's Travel Mentoring service offers telephone advice to help plan an accessible route and can provide a mentor for your first few journeys. This service is free of charge and available Monday to Friday.
Audio and visual information is used across their bus and rail services, so you'll always know the status of your service. Signage and maps at stations, and on street, make it easier to find your way around and Pedestrian Countdown systems at crossings to show how much time you have to cross the road.
TfL operate a turn up and go service so people don't have to pre book assistance in advance. It's important to plan ahead to avoid any disruption. TfL's online Journey Planner helps you do this. They also produce a range of maps and guides, available to order online or through their call centre, which provide local rate travel advice.
Find out more