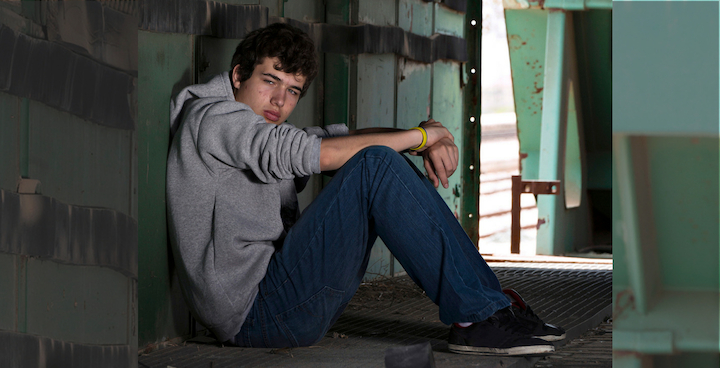 Conti suffered neglect when living with his mother. His mum had experienced serious abuse herself as a child and used lots of drugs to help her forget about this. Conti often had to fend for himself and would wander the local streets on his own.
Lambeth started to look after Conti to make sure that he was safe and cared for. The trauma and neglect he suffered as a young boy meant that he found being looked after by foster carers difficult, and foster carers felt they couldn't look after him because of the way Conti behaved when he was upset and angry.
Social workers decided to find Conti a specialist residential care home. The residential care home and specialist therapists have supported Conti to build his confidence and work through the trauma he has suffered.
At first, Conti attended a specialist school linked to the residential home. Over time Conti has been encouraged to broaden his social activities and experiences, joining the local scouts and a cycling club. Conti now attends the local school and has made firm friendships there.
Being in a specialist residential care home has meant that when Conti has been overwhelmed by his trauma and behaved in a challenging way, this has been positively managed. The therapeutic work has been invaluable for Conti's recovery and supported the stability he has needed to flourish as a young person and a member of his local community.
This case study is based on a real service user in Lambeth, however, their name and photographs have been substituted to provide anonymity.
---
Lambeth's services are changing – and we want you to have your say
Over half of all of Lambeth Council's spending goes on supporting our most vulnerable residents. But the amount we receive from central government has more than halved since 2010. We've already cut our spending by tens of millions of pounds since 2010; but, by 2022, we'll need to cut another £43 million from our spending.
Starting in November 2018, we'll be launching a series of consultations on our plans. Don't miss the chance to have your say. Sign up below.