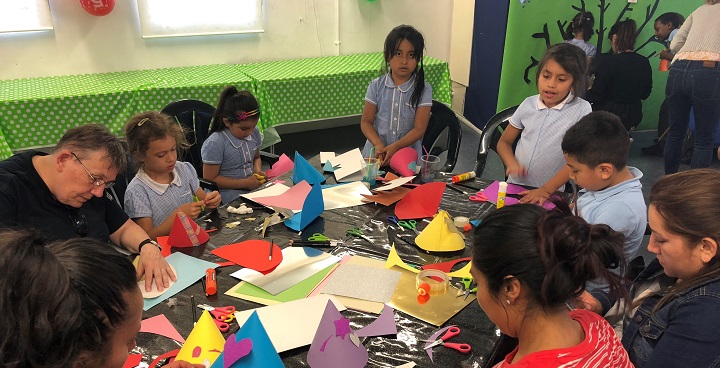 Cool it Art was set up by Lambeth artist Amanda Callis back in 2013 to provide free creative opportunities for her local community. They've since run 75 different projects – many in Lambeth, but some across London and around the UK.
A world of art
From designing a float for the Lord Mayor's Show to Pop-up Art Schools, from murals to animations, the scope of their projects covers many different Art forms. They also create free teaching packs for anyone to download and join in the creativity anywhere in the World! The core of Cool it's work is free after-school art classes for 3-12 year olds and an award-winning programme including vulnerable adults – Young at 'Art – both in Vauxhall.
Cool it Art Kids
The art classes for kids were set up in partnership with Vauxhall Gardens Community Centre (VGCC) and is their longest-running project. Since September 2013 there have been more than 4,000 attendances over 215 sessions, they've worked with over 60 volunteers and supported 2 parents to get a qualification funded by Lambeth through High Trees.
Young at 'Art
Lambeth Council funds Young at 'Art, originally set up to help older residents overcome isolation and loneliness. It's now open to adults of all ages. The classes also support adults with special and complex needs to express their creativity. Local people voted Young at 'Art into second place as 2017's Lambeth Resident-led Project of the year. Cool it Art looks forward to running Young at ' Art for another year.
Helping the community stick together
Learning Art skills isn't the only benefit. Individuals enhance their self-confidence, boost their well-being and have a safe space in which to make new friends whilst developing their skills. Cool it Art hopes to continue to make creativity accessible for all in Lambeth for many more years to come!
---
For more information