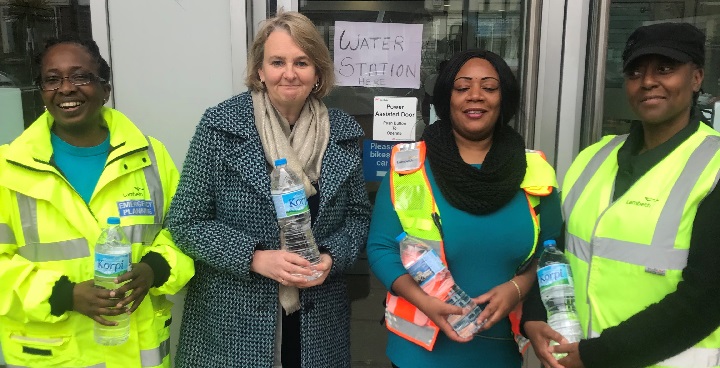 Lambeth council leader, Cllr Lib Peck, has written to the Chief Executive for Thames Water urging him to rectify the problems in the compensation process for residents who were left without water earlier this year.
Without water
In March 2018, residents in Streatham were left without water for up to 4 days. The council's scrutiny committee criticised Thames Water for failing to provide water to people's homes and responding inadequately.
Compensation scheme
Thames Water set up a compensation scheme for those residents affected. However, that scheme is now coming under fire as there are reports of many residents who were without water being unable to receive compensation.
Lobbying
Streatham councillors and residents have been lobbying Thames Water to change the scheme from giving residents differing amounts between £30 to £150 to issuing £150 cheques to all households in the widest defined area that was recognised as being affected in any way by lack of water in early March.
Word from the Leader
Cllr Lib Peck said: "In March, Thames Water failed in the most basic duty of a water company, to provide water to people's homes. And when the water failed, Thames Water's response was shambolic. Now, they are failing to provide adequate compensation for those affected. I am calling on Thames Water to rectify immediately the problems in the compensation process."
---