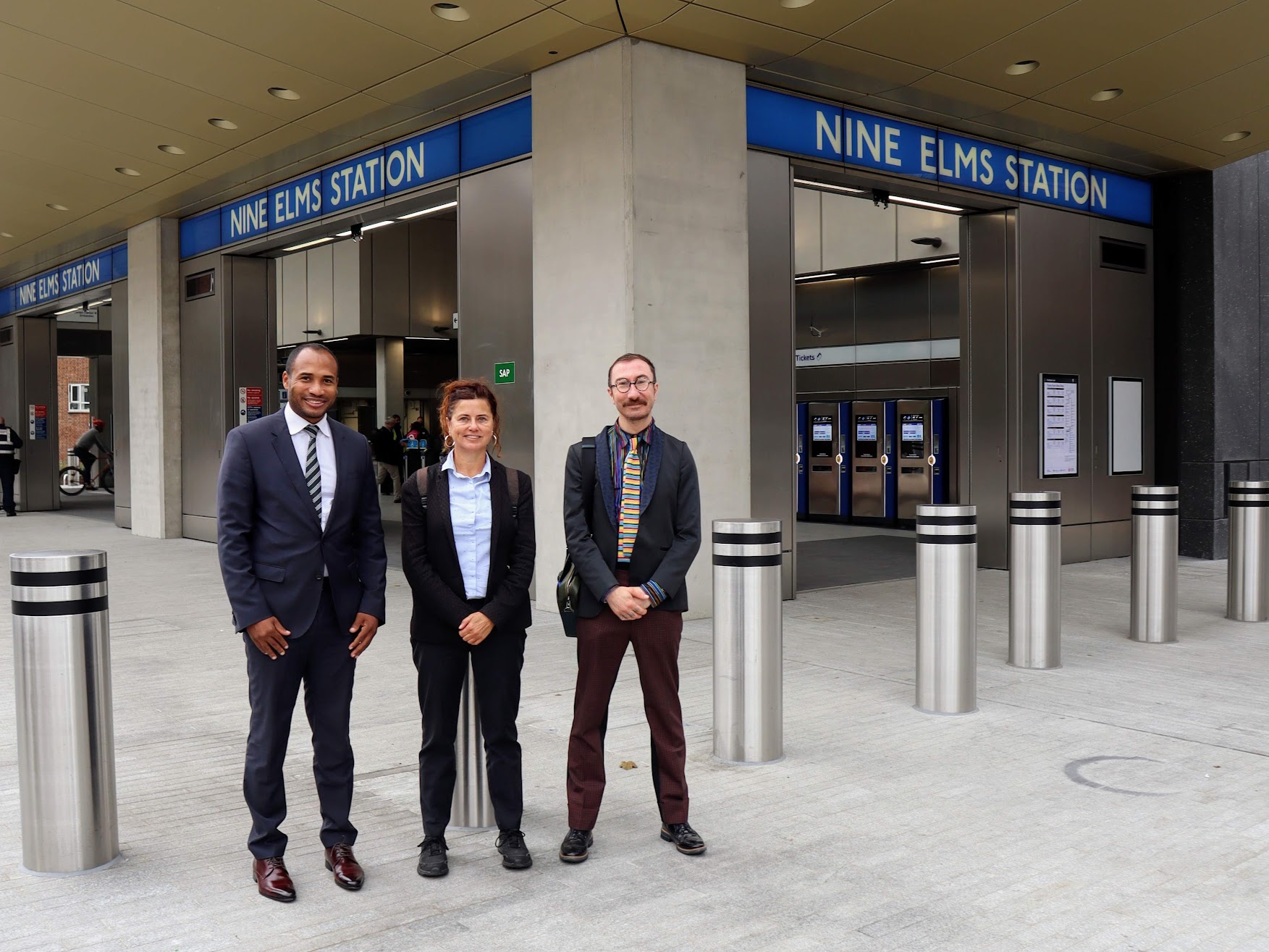 New stations at Wandsworth Road in Lambeth (Nine Elms) and Battersea Power Station will now serve communities in Vauxhall Nine Elms and Battersea to open faster travel routes via connections to the main branch of the Northern Line from the interchange in Lambeth.
They are the first new London Underground stations to open in more than 20 years.
Both stations are now serving passengers for the first time and significantly cut travel times for Lambeth residents to Central London and the West End.
Ahead of the opening, Lambeth Council leader Cllr Claire Holland said: "The new Nine Elms Underground Station is the latest major milestone in the exciting transformation of Vauxhall Nine Elms including new homes, improved amenities for residents and the creation of a new town centre in Vauxhall.
"Lambeth Council has worked with our partners including TfL, Wandsworth Council, the Greater London Authority and others to fully realise this ambitious scheme that is a decade in the making.
"For Lambeth, this is an exciting day and a key step in transforming this part of the borough and bringing benefits to our residents.
"Providing the infrastructure to support the creation of new employment space, housing and jobs has been the aspiration of the Partnership and for our residents this improves connectivity and cuts journey times into Central London
"It is fantastic that our ambitions have now become a reality."
In time the station will sit as part of new development providing 362 new homes, as well as office space, retail and leisure and anew public square.
The wider Vauxhall Nine Elms Battersea (VNEB) Opportunity Area will eventually see more than 18,500 new homes delivered across both boroughs – making it the fastest growing area in London for housing.
The new Northern Line Extension is a central part of delivering on Lambeth Council's vision to encourage active travel with new cycle lanes and walking routes.
As part of its commitment to long-term infrastructure investment, the council has secured significant improvements to Vauxhall Park as well as community spaces, and leisure facilities across the VNEB area.
Cllr Holland added: "We look forward to working in partnership as Vauxhall Nine Elms area continues to grow and develop, ensuring it builds on the unique character and vibrancy of the area and that new growth delivers the best outcomes for our local communities."
For more information visit https://nineelmslondon.com/