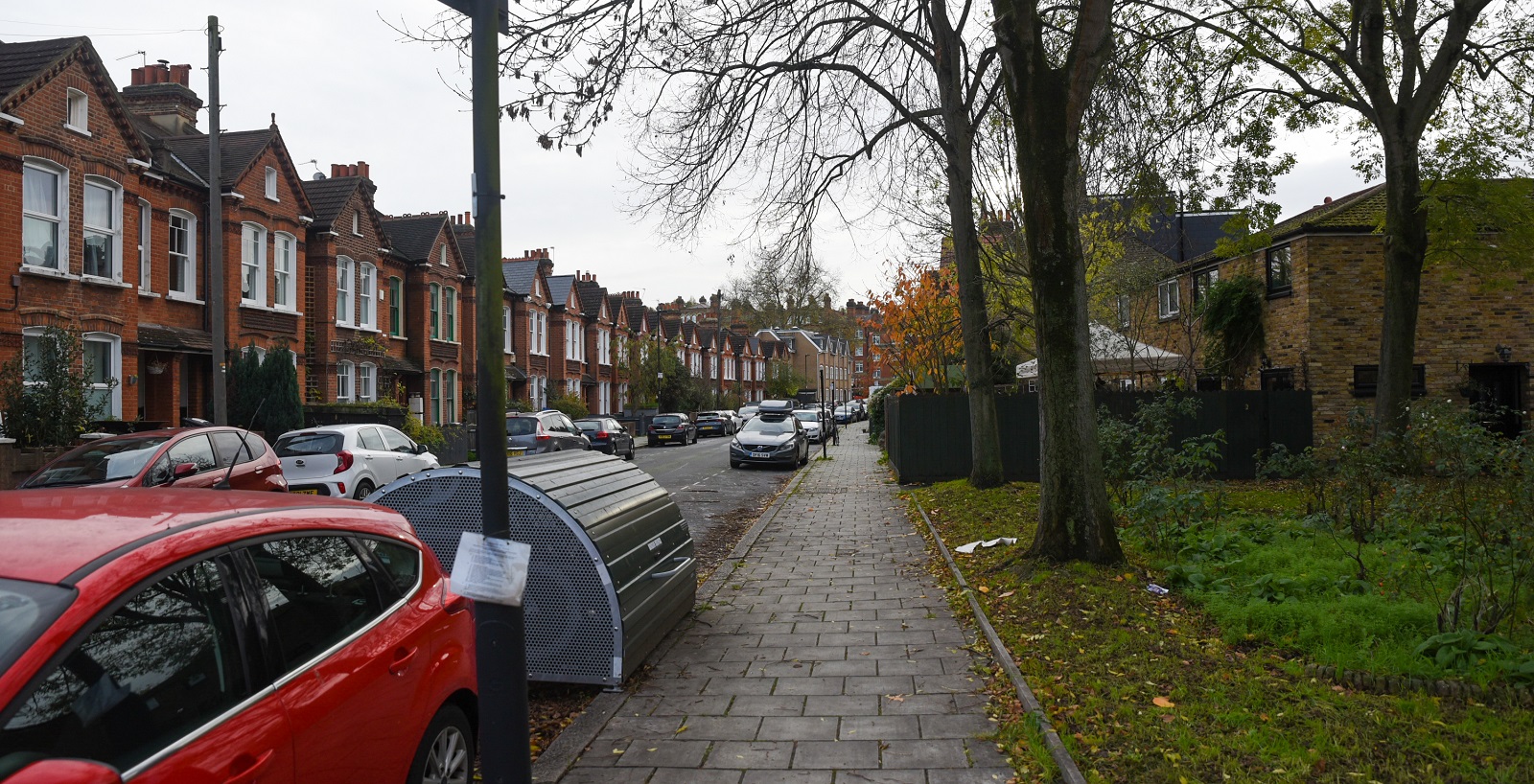 As October and this year's tree-planting season started, Guernsey Grove residents launched a crowdfunder campaign to buy trees to plant and 'green up' their street.
Four-week fundraiser
28 days later – and with 28 supporters – they'd met their target. The local community's pledges triggered £1,000 in matchfunding from Crowdfund Lambeth – covering the cost of two more trees.
Greening up the Grove
Fundraiser Claire McDonald says: "We're a small, community-focused street. A 'Grove' originally means a small wood or group of trees. There's only one tree on our street. We all help look after it and water the plants for pollinators in the community garden. With this year's 40-degree summer, local residents want more trees to help mitigate climate change. We want Guernsey Grove to live up to its name, have a healthier environment, and be even more welcoming to people living here or just walking through.
Tree advice
"More trees for Guernsey Grove will help protect against climate change, giving shade and lowering temperatures, as well as helping reduce the street's high risk of rainwater flooding. Before planting next winter, we're talking to Lambeth's Parks Team about what kind of trees to plant and where for sustainability. It's great that our campaign coincides with the Council's Climate Action Plan and plans to improve air quality and the environment by planting thousands of trees."
More information
For more details of Guernsey Grove's fundraiser, see their Crowdfunder campaign page
Crowdfund Lambeth is a platform to support community projects making our borough a unique place to live, work, learn and do business. The project must demonstrate strong local support shown through a vibrant crowdfunding campaign.
Cost of Living Support
In addition to contributing to Borough Plan priorities we are particularly interested to hear from projects aimed at supporting low-income households who are struggling with fuel, food and living costs.
To be considered for match-funding from Lambeth Council, the project must also meet some simple criteria and contribute to one or more of the borough plan priorities:
Sustainable growth: a growing economy that everyone benefits from.
Resilient communities: communities that are thriving and connected.
Promote care and independence: people have support to live well and independently.
Place: Make Lambeth a place people want to live, work and invest.
To find out if your project or initiative is eligible for match-funding see our criteria and apply online
(photo by Joe & Johnny, Wallflower Collective & Guernsey Grove residents)