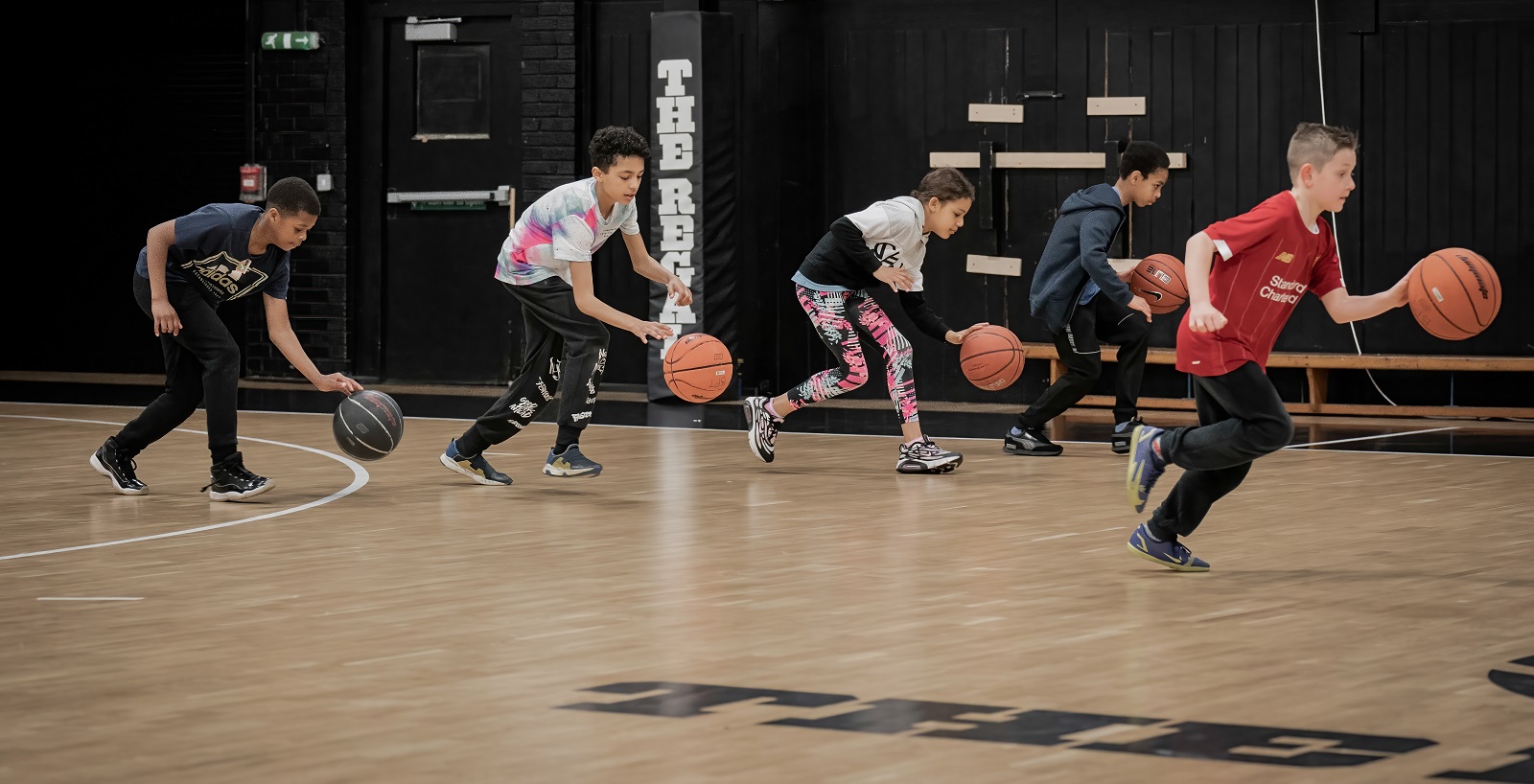 The Black Prince Trust's successful crowdfunding campaign means the sprung floor Basketball Court "The Regal" can go on giving the community free sports sessions and training.
Crowdfund Lambeth contributed £5,000 towards Black Prince Trust's £20,000 Crowdfunder to repair the iconic Regal sprung basketball court.
With springs coming loose, balls bouncing out of control, and people missing their footing, there was a danger the Regal would have to close. Alongside the community funding target successfully being reached, Crowdfund Lambeth's contribution helped them exceed their target and set themselves a stretch target.
Basketball bounces back
Basketball is second only to football as England's most played sport – driven by players in urban areas like Lambeth. That's why it's essential to get the floor funded instead of risking a huge loss for the local community.
Crowdfunder celebration
Richard Joyce, Black Prince Trust CEO, said: "Everyone at The Black Prince Trust has been overwhelmed by the tremendous support we have received from the local community as well as the wider basketball community for getting behind our campaign, and we are incredibly grateful for all the generous support received from local businesses who donated funds and rewards to help us generate funds. We are delighted to be in a position to commence works on the floor this month and look forward to re-opening The Regal in January with the brand new high quality floor that our community deserves."
More information
Crowdfund Lambeth is a platform to support community projects making our borough a unique place to live, work, learn and do business. The project must demonstrate strong local support shown through a vibrant crowdfunding campaign.
To be considered for match-funding from Lambeth Council, the project must also meet some simple criteria and contribute to one or more of the borough plan priorities:
To find out if your project or initiative is eligible for match-funding see our criteria and apply online.
In addition to contributing to Borough Plan priorities we are particularly interested to hear from projects aimed at supporting low-income households who are struggling with fuel, food and living costs.