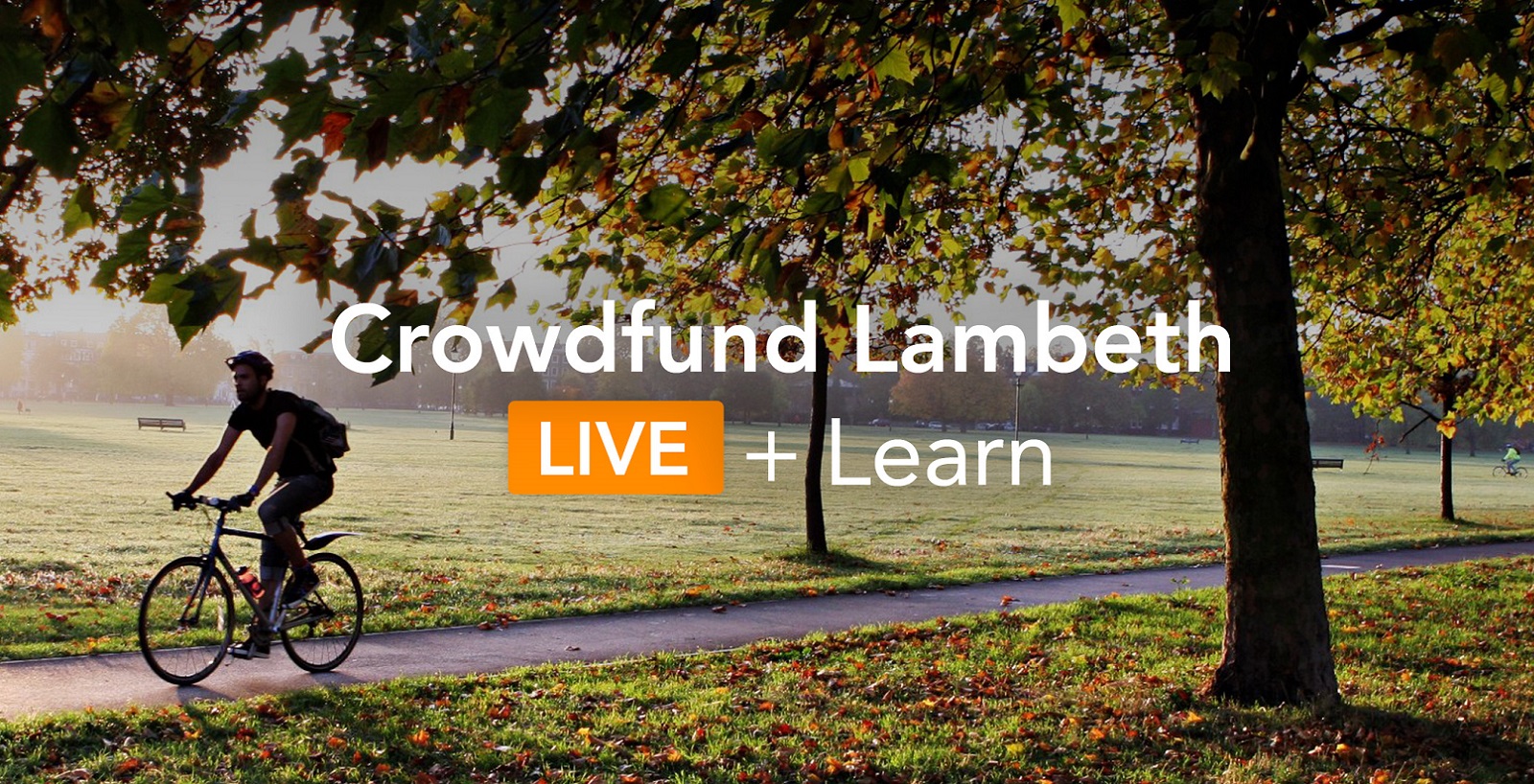 Since the Covid-19 pandemic began, Crowdfund Lambeth has helped fund more than 20 community-led organisations in Lambeth to make sure that projects happen that will benefit local people. These include education and employability projects for 11+ students, young readers, art students and mentoring for young people, projects to help improve access to food and healthy eating, community sport and exercise projects that bring people together, and developing community spaces and spirit.
Online workshop
Lambeth and the Crowdfunder team are inviting people to find out more about how crowdfunding can help new projects with a free online workshop on October 20 from 12-1pm
Do you want to know more about how to Crowdfund to help your project? Join the Crowdfunder team who will be running a live introductory session, with Lambeth Council. Find out the potential uses for local projects and the extra funding available.
The workshop will be in the format of a live, interactive webinar, content will be relevant to new projects. You will also hear from one successful local project who have benefited from Crowdfunding.
Topics to be covered
The workshop will help you understand
What is crowdfunding?
Introducing Crowdfunder
Crowdfunder's partnership with Lambeth Council
Benefits of crowdfunding
What makes a good crowdfunding project?
Three steps to success
Accessing advice and support
Join the workshop
Book your free introduction to crowdfunding on Eventbrite.
 More information: Crowdfund Lambeth
 Crowdfund Lambeth supports community projects making our borough a unique place to live, work, learn and do business. The project must demonstrate strong local support – shown through a vibrant crowdfunding campaign. To be considered for match-funding from Lambeth Council, projects must contribute to one or more of the borough plan priorities:
Sustainable growth: a growing economy that everyone benefits from.
Resilient communities: communities that are thriving and connected.
Promote care and independence: people supported to live well and independently.
Place: Make Lambeth a place people want to live, work and invest.