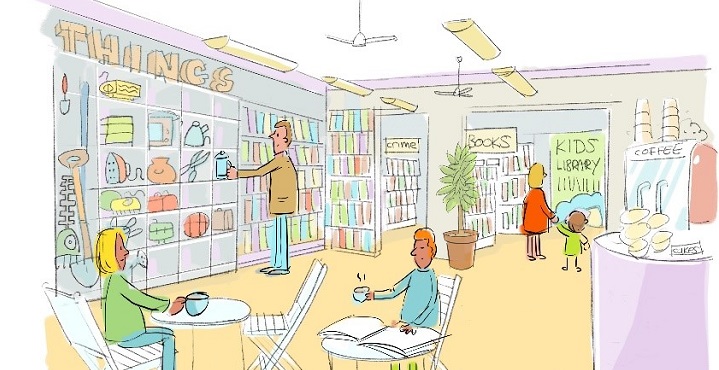 Get behind our campaign to set up a Crystal Palace Library of Things
We are crowd-funding on Spacehive to bring a LIBRARY OF THINGS to Upper Norwood Library Hub. We have made a pitch to Crowdfund London (the Mayor's Fund) for support and will find out on week commencing 17 July 2017 whether our pitch has been a success.
If successful, we will receive a pledge from the Mayor that will make the campaign a lot easier. The criteria being judged is community support – so the judges will be looking at:
the number of backers
the number of supportive comments on the Spacehive page.
That means that every pledge, no matter how small, will make a difference.  Please support our campaign by pledging on the Crystal Palace Library of Things Spacehive page.  Share with all your friends via email and on social media.
We have created this Oscar-winning advertisement, featuring some of the people from our community.
Thank you all for your support.