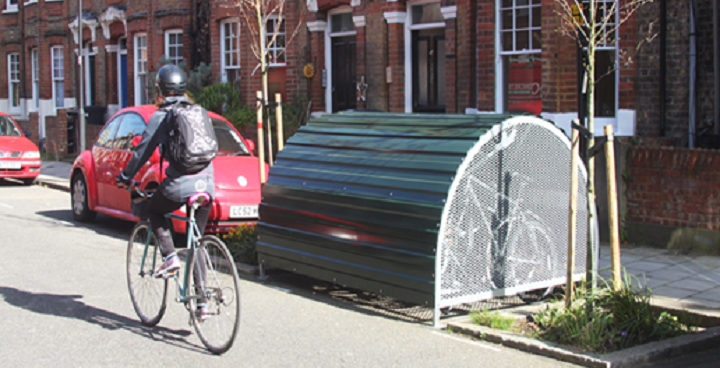 We have been helping residents who have nowhere to store their bikes by installing our specially designed secure Lambeth Bikehangars for them to rent.
There are over 220 hangars installed in the borough and we are now consulting on proposals to install more.
The purpose of this consultation is to assess resident's support for cycle hangar installations on 43 roads and streets in Lambeth.
View the proposed cycle hangar locations and find out about cycle hangars in Lambeth at Cycle Parking Scheme Guide.
---
Have your say
We want to hear your thoughts on our proposals for new cycle hangar locations in the borough and you can tell us at: Have your say on Lambeth's cycle hangar installations 
The consultation closes on 7 January 2019.