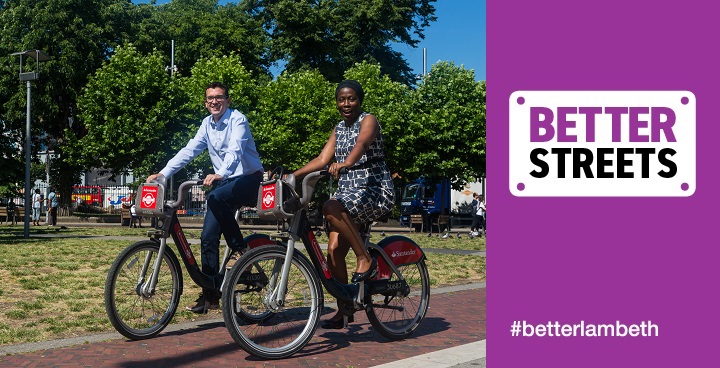 The pop-up Santander Cycles docking station at Brockwell Park this weekend (May 12/13), thanks to support from Lambeth Council, brings the cycles to the park for the first time following the recent expansion of the scheme to Brixton.
The docking station will be located by the Herne Hill entrance to the park on Saturday and Sunday.
Half of all car trips in London could be cycled in under 10 minutes, and a third could be walked in under 25. Just 20 minutes' walking or cycling everyday can have a positive impact on health – yet many people miss out by driving short journeys to the shops (or even the gym).
A healthier way to explore
Will Norman, London's Walking and Cycling Commissioner, said: "Walking and cycling around our great city is not only healthier than using our cars, but a brilliant way of seeing parts of London you haven't visited before. As the weather gets warmer, it's simply the best way of exploring London. There's a huge amount on offer for every Londoner who wants to get involved."
For more information