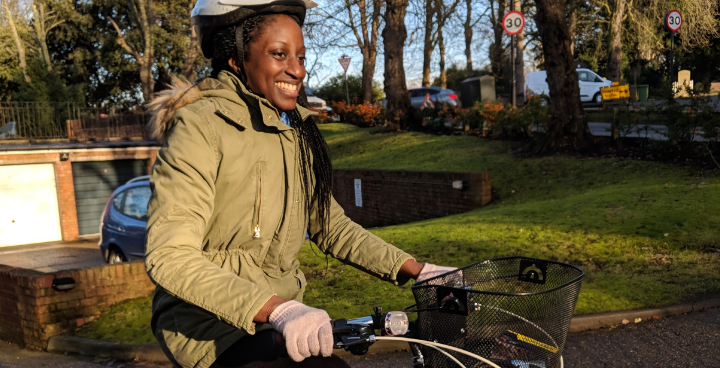 Want to try cycling for transport but not sure if it's for you? Need some road confidence to boost you onto a bike? Want to try out an electric bike, or need a bespoke cycle? Then Try Before You Bike is for you.
Select your bike
Check out the Try Before You Bike Scheme webpage and choose the perfect cycle for you.
Once you've selected the bike of your choice, a member of the team will arrange to deliver the bike to your home and at a time when you will be available to do a session of cycle training.
Tailored training
This training will be tailored to your ability and will be a chance to gain confidence in the cycle you have chosen. Discussions around route planning and bike maintenance will make sure you are at peak readiness to begin your bike journey, to work, to school, and to the shops.
Payment plan
To join the scheme you will need to set up a payment plan (as little as £20 pcm for a standard bike) that will continue until you have paid off the bike, and then own it, or give it back.
---
Check our Try Before You Bike with Peddle My Wheels YouTube video 
Try Before you Bike – the ultimate way to give cycling a go.