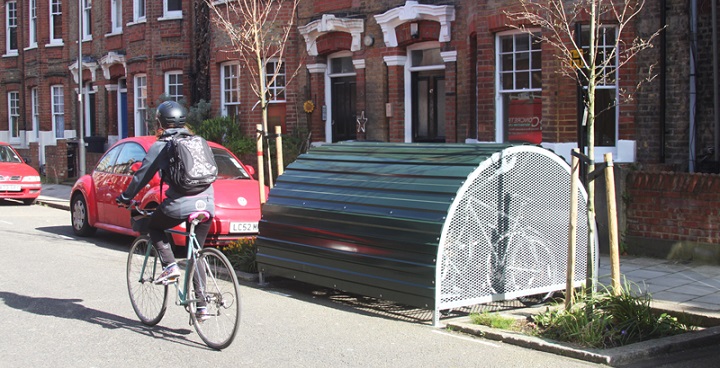 On street residential cycle hangars
Lambeth's award winning secure Bike Hangars – cycle parking, designed and built locally.
To encourage more people to cycle and use cycling as a mode of transport we have been helping residents who have nowhere to store their bikes by installing our specially designed secure Lambeth Bikehangar for them to rent. Find out more or apply for a bike hangar.
On street visitor cycle parking
We have a range of cycle parking across the borough and install between 100-200 cycle parking stands every year so that all destinations can be reached by bike.
If you know of a destination that needs a cycle stand email Cycle Parking or see our cycle parking scheme guide for more information.
Hubs
Lambeth Council are working in conjunction with Rail network partners and Transport for London to deliver cycle storage hubs at strategic stations within the Borough.
Return to the main Lambeth Cycling page