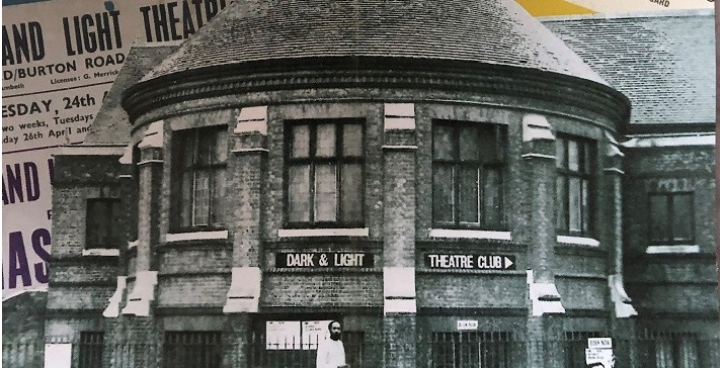 Brixton theatre activist Tony Cealy is working with local over-50s to create and perform a new play for Black History Month. The play about the Dark and Light Theatre will be staged in Longfield Hall –where the original theatre was based. The story of the UK's first mixed-race theatre is also a way to capture people's memories of living in Lambeth in the early and mid-1970s.
Dark and light
Tony Cealy says: "A few years ago I came to Longfield Hall, and discussed a way to commemorate and celebrate the home of the UK's first Black-led theatre company. This show we're creating is inter-generational, with young people comparing living here now with what people remember of the 1970s.
Theatre old and new
"Dark and Light were at the forefront of making all productions multicultural. They were really into using African storytelling, rhymes, Anansy stories and folklore, and I'm encouraging people to bring their own rhymes and songs to this play. As well as looking into Lambeth heritage in Black History month, the workshops creating the new play are also about people discovering new talents as actors and writers. We improvise and play lots of games, reminding older people they can still be young. There's something therapeutic in it, amazing developments from people who haven't acted before."
Black Theatre of Brixton
Dark and Light became The Black Theatre of Brixton and produced more Black plays in two years than the whole of English theatre in the previous twenty-five. Lambeth Archives is on the very next corner and has provided material about Dark and Light. The project is funded by National Lottery Heritage Fund, including a heritage officer collecting oral history.
Living theatre
"This is part of Longfield Hall's wider regeneration under the header 'where creativity and community meet'  We'll be running another new project in Longfield's rehearsal spaces, teaming up with art classes and local older people's housing.  There's still just time for people to join in with this play as scenery painters or propmakers, even if they don't want to write and act."
For more information