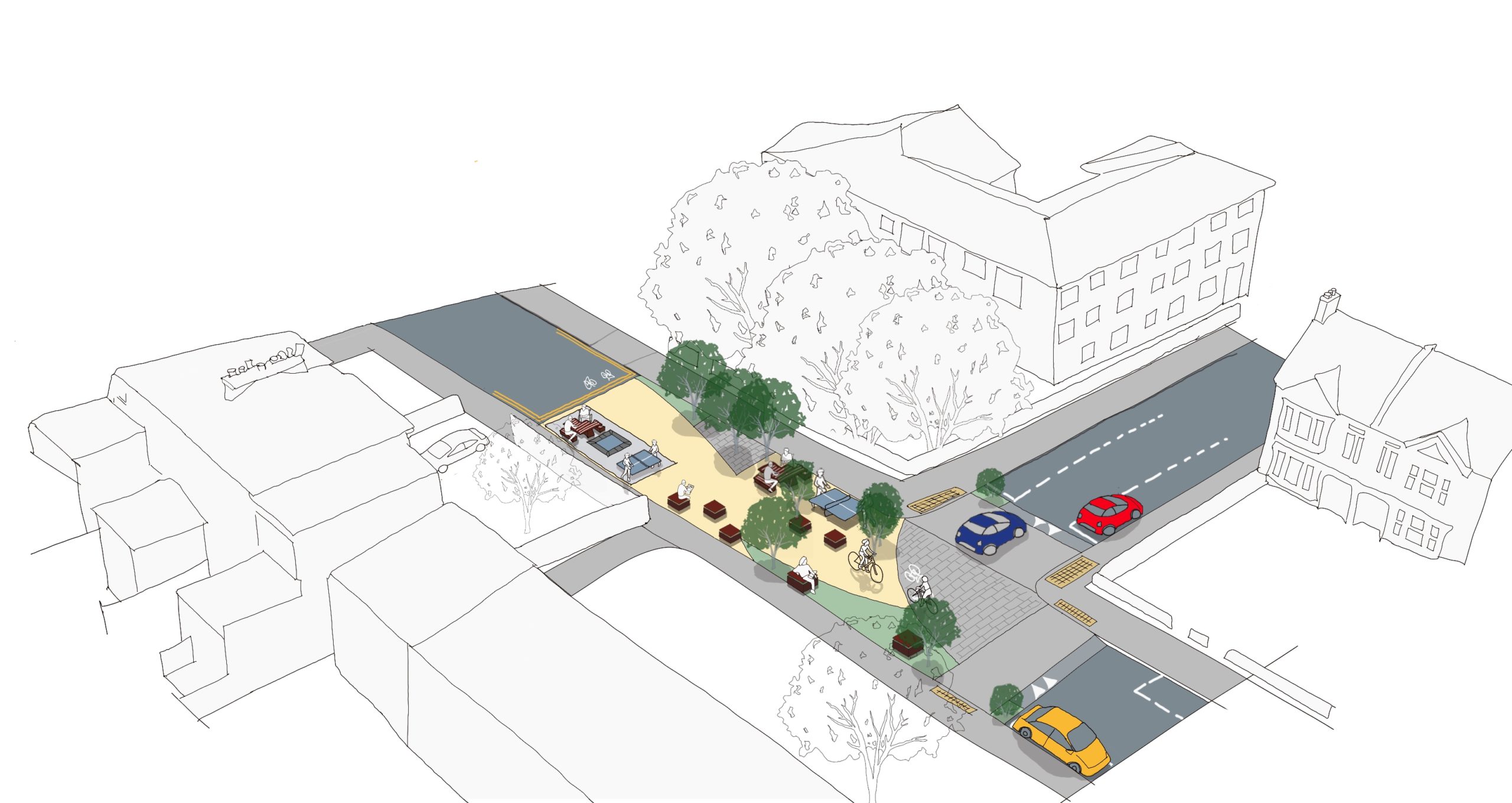 Both LTN schemes were made permanent last year to improve road safety, enable sustainable travel, create more space for people, support the local economy and improve air quality for everyone in Lambeth.
Lambeth Council is now working with Sustrans to run surveys for two sections of each scheme before final designs are produced.
Cllr Rezina Chowdhury, Cabinet Member for Sustainable Lambeth and Clean Air, said: "We want to ensure that when the final designs are installed they work for everyone and that the communities have a say over what they want to see in these spaces.
"Lambeth Council is taking bold steps to make travelling around our borough fairer by encouraging more sustainable travel and fewer car journeys. We've recently outlined how we plan on transforming the kerbside as a place where everyone has equal access.
"Our low traffic neighbourhoods are vital in helping reshape our streets, ending the dominance of vehicles and their emissions and reclaiming the space for everyone's benefit."
The council held extensive public consultations on The Streatham Hill and Tulse Hill LTNs last year. The ongoing online and in person engagement will help us design public realm improvement at two junctions and two shopping parades.
The Tulse Hill LTN survey will focus on improvements around the Elm Park shopping parade and the junction of Upper Tulse Hill and Claverdale Road.
The Streatham Hill LTN survey will look at Amesbury Avenue shopping parade and the junction of Palace Road and Daysbrook Road.
Lambeth Council now has five permanent LTNs in the borough that act to prevent motor vehicle through traffic.
This month the council revealed its innovative Kerbside Strategy that will make streets fairer and more equal by reducing the amount of kerbside space given over to car parking.
It outlines four priorities for the future of the kerbside to enable more active or sustainable travel, create new social spaces, reduce road danger and improve air quality.
The Lambeth Transport Strategy outlines how introducing LTNs, alongside other measures, can help reduce traffic volume and reduce vehicle emissions.
Research published last week by the climate charity Possible showed LTNs can reduce traffic by 47 percent without increasing traffic on boundary roads.
Cllr Chowdhury added: "We are creating a fairer, more equal borough with greater climate resiliency but we cannot do it alone.
"This survey is a very important ways for local people to having a meaningful say over the sorts of additions, enhancements and improvements they wish to see implemented at certain locations for both LTNs.
"This feedback will feed into the final design proposals that will be shared later this year.
"It is vital that residents, businesses, and other key stakeholders are given the chance to have their say now and tell us what they would like to see as part of these transformed neighbourhoods."
View the Amesbury Avenue and Palace Road / Daysbrook Road surveys online.