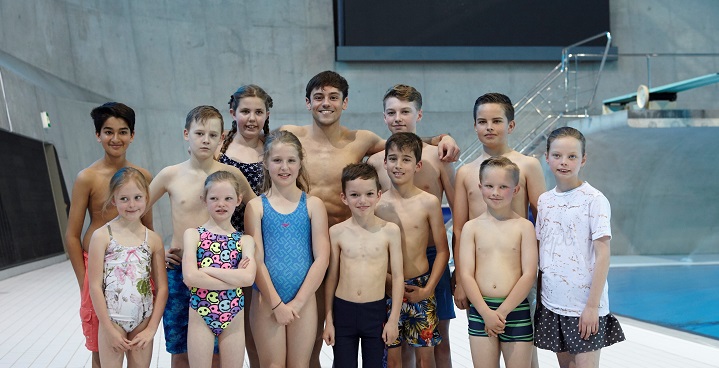 The Tom Daley Diving Academy was set up with the aim of getting as many people as possible involved in diving no matter what their age or ability. This half term sees the first of the new 'Splash Down' camps where its all about children having fun and learning the basics in diving putting participants on the first steps in their diving career. The Academy creates a place where young talented divers could be spotted, developed and supported to go on and achieve success in the sport.
10 year old diver, Hannah Campbell, has already had plenty success at her level and age. The enthusiastic young came 6th at the 2016 National Skills Finals, 1st at the 2016 Novice D Girls Irish Nationals, she gained a 1st at the 2017 South East Region Age Groups and ASA London Region Skills competitions.
Hannah said, "I enjoy diving, I know when I've done a good dive which makes me happy from the inside out. I hope one day to win a World Championship gold and get to the Olympics!"
Tracey, Hannah's mum, said, "Hannah liked watching the diving during the Olympics on TV, especially watching Tom Daley. She attended Tom Daley Diving Academy lessons and was quickly selected to join the gold squad with Dive London."
Tom Daley Diving Academy 'Splash Down' holiday camps will run from 11am – 11.45am on Tuesday 30 May – Friday 2 June 2017 at Clapham Leisure Centre, Clapham Manor Street, Clapham SW4 6DB.
To book on any of the 'Splash Down' half term holiday camps or weekly term time lessons visit www.betterlessons.org.uk/diving.