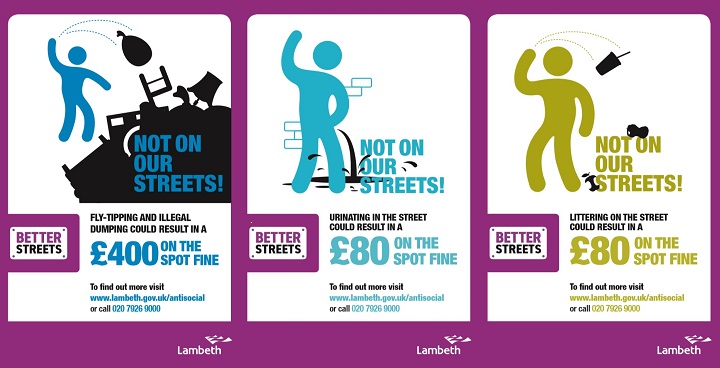 In an emergency, such as when someone is injured, being threatened or in danger, always call 999.
To report anti-social behaviour when it is not an emergency please use our online form. You can report anonymously and all contact will be treated in strict confidence.
If you have reported the same issue on three separate occasions within the past six months to either the police, the council or your housing provider and feel no action has been taken, you can now also request a review (known as a Community Trigger).
We investigate complaints about excessive and intrusive noise. Contact us to report a noise problem in Lambeth.
It is illegal to not pick up dog mess from any public place or footpath that is left by a dog. Please use our online form report this crime.
Fly-tipping is when waste is dumped illegally on public and private land instead of being disposed of properly.
Please use our online form to report any rubbish that has been dumped and give us as much information as you can to help us prosecute fly-tippers.