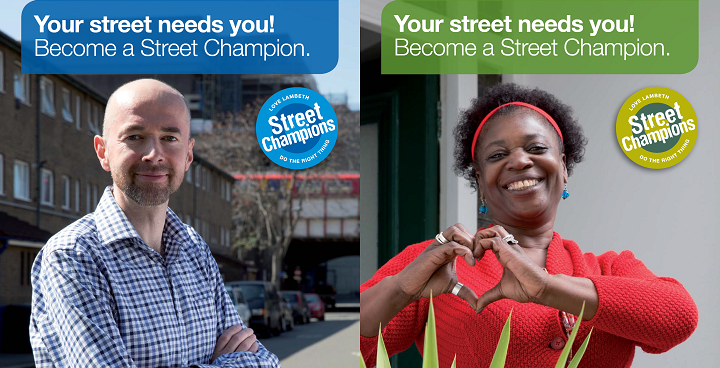 By joining our Street Champions scheme you will be able to access support for all sorts of activities, from tackling issues such as litter and dog fouling to organising street parties or play street events.
Why become a Street Champion?
Become a Street Champion and you can receive:
Advice and guidance on setting up community activities such as street parties and play streets;
Access to tools and equipment for cleaning and greening your street;
Opportunities to connect with fellow Street Champions on other streets;
Access to council knowledge and expertise;
The chance to increase your knowledge on subjects such as fundraising or horticulture.
Posters, stickers and letter templates.
How to become a street champion or find out more
For more information on how you can get involved:
What's going on where you live?
Look around the map to see where Street Champions have already been signed up.
Get some ideas from our Street Champions Pinterest board
Follow Lambeth Council's board Lambeth Street Champions on Pinterest.
What's already been achieved
We've previously featured articles about a number of Lambeth Street champions, including: Kellie, Will, Claudette, Barry, Debbi, Allan, Jane and David.