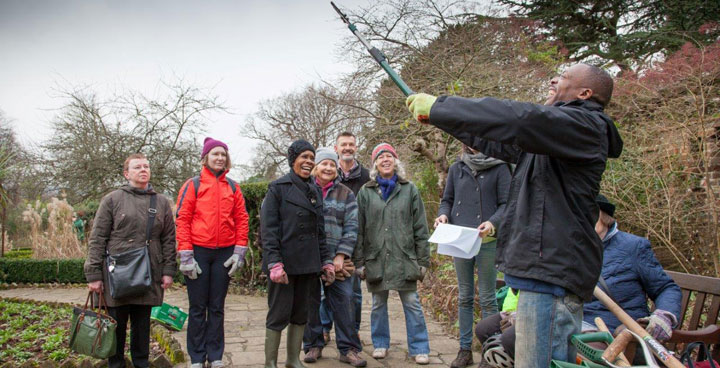 I was thrilled to see author Mike Gayle tweeting about Brixton Library . This is what he said: " ……I'd be hard pressed to come up with a library more enthusiastic, encouraging and downright passionate about books than Brixton Library." Hear, hear to that Mike! 
National Library Day
It's National Library Day tomorrow so wherever you are in Lambeth, you'll be bound to find something exciting, stimulating and entertaining on at a library near you.
This first week has seen our plans for libraries in the headlines and of course some people are worried, others have already come forward with creative and exciting ideas to get involved, to help keep the services we all value so much running. But, this consultation is also about the arts, sport and leisure so please do take a look and encourage your friends, neighbours, fellow runners, athletes gardeners and budding performers to join the conversation:
Culture 2020 consultation meetings
The consultation period runs until Friday 24th April we'll be organising events across the borough. These will include workshops around the key services, along with the opportunity to discuss ideas and issues on any of the other topics.
Dates confirmed for the diary so far are:
• Monday 2 March, Culture 2020 Conversation at Streatham Library, 7 to 9pm (includes a town centre library workshop)
• Tuesday 3 March, Arts Network at Southbank Centre, 7 to 9pm
• Saturday 21 March, Culture 2020 Conversation at Brockwell Hall, 11am to  1pm (includes a parks and events workshop).
In the next few days I hope to be able to confirm more meetings and I know there'll be particular interest in the ones planned for Vassall and Bishops wards – we're just fixing the dates but probably Tuesday 17 and  Wednesday 18 March.
Library proposals
I want to be clear that our proposal for Waterloo expects to see a new library service provided and there have already been a number of conversations with local organisations on where the new library service could be.
Under these proposals the £10 million Community Library Fund, established in part through the sale of Waterloo and Minet library buildings, would provide money to run the new service and we're also proposing a one-off Lambeth Library Challenge Fund for Waterloo to help create a brand new library and community space to house the library service.
We know that library use in Waterloo is currently low despite a high street setting (3 per cent). However, we hope that by exploring a new model with a local community partner we'd see an increase in library use and be able to better support literacy and a love of reading.
I would like to thank the three Bishops Ward councillors for the passionate and constructive way in which they have so far represented their community in recent discussions.
Congratulations to Afewee and SCOOP!
Finally, huge congratulations to Afewee for getting their ABA registration – a real testament to Steadman's passion and commitment. And congratulations too to Streatham Common Co-operative (SCOOP) who've now taken over the management of Streatham Rookery. Amazing people making amazing things happen for Lambeth.