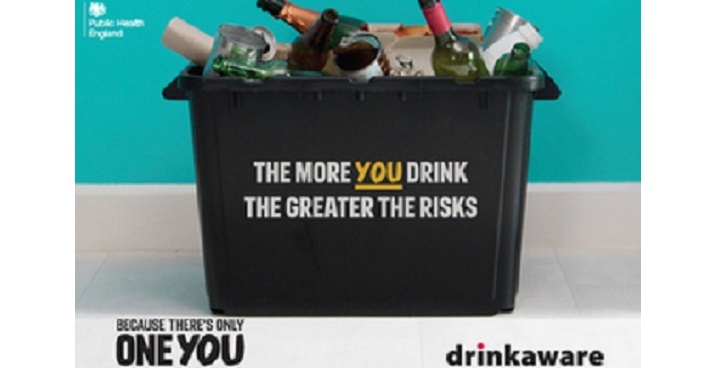 Public Health England (PHE) and Drinkaware have launched a joint campaign entitled 'DrInk Free Days' to help 45-65 year olds reduce their regular alcohol consumption.
Make simple changes
Two thirds of regular drinkers say cutting down on drinking is harder than improving diet or exercise. The tactic is to encourage them to take more days off from drinking in order to lower their health risks from alcohol – such as high blood pressure, obesity, heart disease, and seven types of cancer.
Making it easy to plan your 'Drinkl Free Days' 
Not everyone realises how many different kinds of health risks are linked to alcohol. Via phone apps and online, this campaign makes it really easy to stick to healthier choices.
Word from the Cabinet
Lambeth Council Cabinet Member for Health & Adult Social Care Ed Davie welcomes the national campaign: "We are pleased to support this campaign to work towards a healthier Lambeth. Deciding to have drink-free days every week, and sticking to your chosen target, has already proved to be an easy and effective way for people to reduce alcohol consumption."
The risks add up
Former England and Liverpool footballer John Barnes is a campaign supporter: "A beer here and a glass of wine there might not seem much, but the units add up and so can the health risks. We are drinking in ways that could be harming our health and we are struggling to moderate".
---
For more information