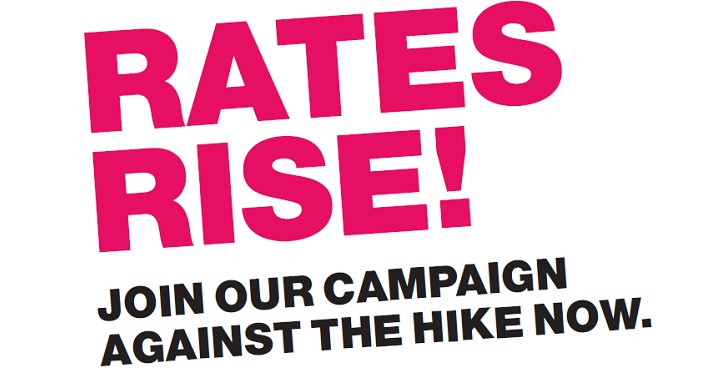 Pressure is mounting, with thousands of businesses across London expressing their fear that the impending rise in business rates will have a devastating effect on the high street.
A recent survey by the FSB, found that rates were the biggest issue for 74% of small businesses in London, ahead of economic uncertainty and staff recruitment.
Lambeth began their campaign last year to challenge the rates hike and Cllr Jack Hopkins, Lambeth Cabinet Member for Regeneration, Business and Culture today joined the Mayor of London and organisations representing thousands of London Businesses to urge the government to reconsider.
Huge increases
MPs and local authorities from all parties have now joined the campaign against the rate hikes, which for some businesses will be over 100%.
Restaurants and cafes across the borough (primarily independents) are seeing average rises of 85%
Even community uses are seeing massive increases: 54% increases for Day Nurseries; 79% increases for Sports Grounds
SE21 / Tulse Hill – average rises are 117%
Small retailers in Brixton average increases are 63%
Analysis by the council shows that the average increase for businesses in Lambeth will be around 36%.
Word from the cabinet
Cllr Hopkins said: "The government is under severe pressure now as these unfair and crippling rates hike get closer to becoming reality.
"The Secretary of State must understand the impact that this increased demand will have on businesses of all sizes.
"Independent enterprises that are creating jobs and helping to foster strong communities are already struggling with economic uncertainty – this rates rise could force many to close.
"We've worked hard in Lambeth to generate a small business sector that is amongst the most successful in London – we will not stand by and watch this rate hike put that in jeopardy."
Join the campaign
Lambeth Council is also offering advice to businesses on how to appeal the rate increases and urging them to make their own representations to the Secretary of State.
Although local authorities like Lambeth must collect business rates, with demands going out next month, most of the money goes to central government, and the way it is redistributed means Lambeth will not see a penny of the extra money, meaning no local benefit.
The council is collecting signatures online to show the strength of feeling from the business community. The petition can be accessed online here.
Our call on Government to scrap business rates is part of Lambeth Council's Better Futures campaign. Better Futures calls on decision makers like the Mayor of London and Government to improve services and conditions for people in Lambeth and includes cleaner air, more school places, and better transport.