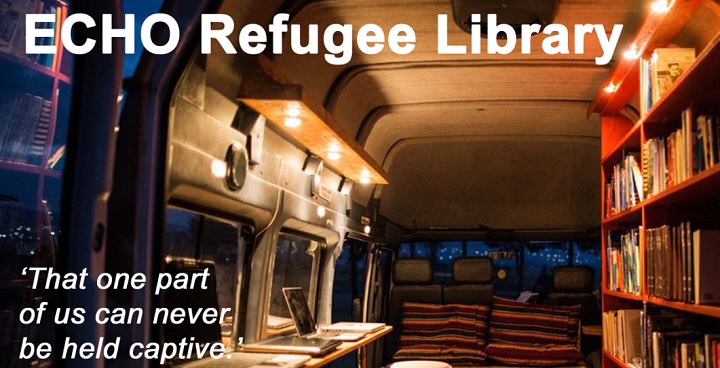 Since the closing of the Greek borders in 2016, over 50,000 asylum seekers remain in Greece, waiting to be processed by the authorities. As people continue to make the risky boat crossing to Europe, this number is continuously rising.
The Refugee Library project exists to provide those arriving with opportunities to equip themselves with skills and knowledge for the future that lies beyond this long wait. Most are former students, skilled workers, and professionals whose lives have been violently uprooted. The Refugee Library hopes to provide them with the know-how they need to carry their experience and knowledge into the next stage of their journeys.
In November 2016, the mobile library was launched to service multiple camps in Northern Greece. It has now relocated to Athens, visiting sites throughout the city.
Lambeth libraries are proud to be highlighting this project and hope you will give them all the support they need.
Event details
When:   11am to 5pm, Saturday 11 November
Where:   Brixton Library