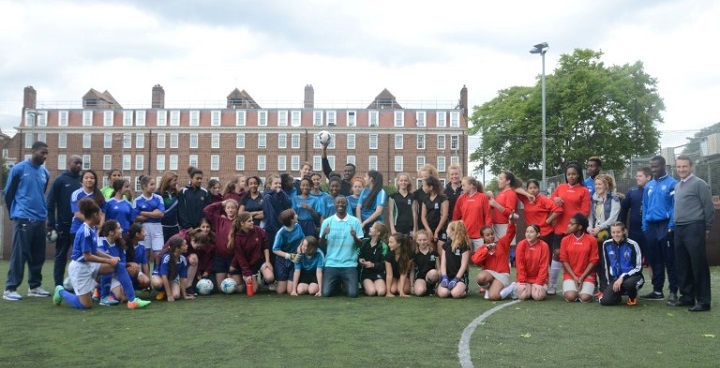 Echo Your Sport collaborates with a range of experienced professionals and young creatives to produce content such as community projects, campaigns, events and learning materials.
They provide a platform for young people (14-30) to showcase their creative talents by engaging them in projects and productions that enables them to have practical experiences in video production and photography, by developing their experience, skills portfolio and job prospects.
Charles Adeyemi, Founder and Director of Echo Your Sport C.I.C said:
 "We train young people to be advocates for youth social action by providing them opportunities to support their communities and peers practically. Over the last couple of years the government has supported the need and positive impact that youth social action has in giving young people, especially those from disadvantaged backgrounds, the opportunity to gain the experiences and skills they need to succeed in life"
Echo Your Sport  worked with community groups in Lambeth to produce three videos that highlight opportunities for young people to engage in sports, education, enterprise and creative arts.
The videos are available to watch below:
 Community Video Prospectus supported by Sky Academy
This Girl Can Girls Football Festival supported by Lambeth Council
Follow them on Twitter:
@EchoYourSport