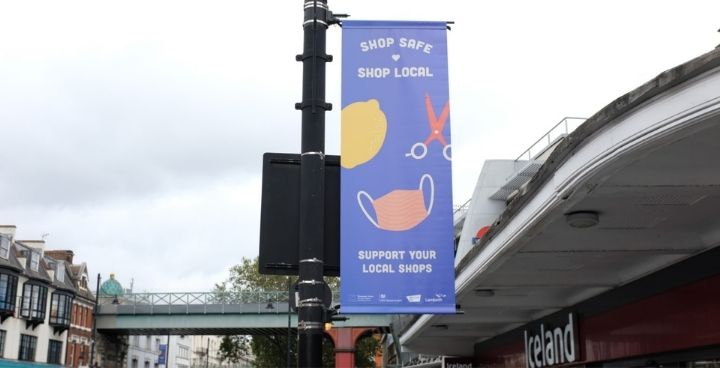 Lambeth's Economic Resilience Fund is supporting businesses severely impacted by the pandemic.
The first phase has targeted businesses in four categories: market traders and retail concessions, businesses in shared workspaces, cultural and creative businesses, and independent hospitality and leisure businesses.
The Fund has been seen very high levels of demand. Following an extensive communications push, more than 960 applications were received in the January application window. Due to the high demand, the council has allocated a further £2.8 million to the funding available. This decision brings the total value of grants available under phase one to over £6.1 million.
Word from Cabinet
Cllr Matthew Bennett, Cabinet Member for Planning, Investment and New Homes, said: "Providing direct grant support to businesses is vital at this time. So many businesses are still facing serious difficulty. We know that many of the businesses we're supporting have fallen through the gaps in Government support entirely and, where Government support is available, it's often simply not enough."
"By increasing the funding available, we're able to support over 650 businesses. We're pleased to be supporting a wide range of businesses, from individual freelance artists to renowned hospitality venues, the events supply chain and much more, recognising the diversity of Lambeth's local economy."
Connection Crew
Charlie Dorman, Director at Connection Crew, an award-winning crewing company and one of the fund beneficiaries, said: "Receiving the grant will mean Connection Crew can continue providing vital support to ex-homeless people and social impact in Lambeth. If only more boroughs would follow Lambeth's brilliant example and acknowledge that the impact of Covid-19 has hit the supply chain of the events and hospitality industry much harder. Unlike some other organisations, we've had no support and this is a real lifeline for the business moving forward."
The impact of the Economic Resilience Fund has also recognised by industry bodies. Beverley Whitrick, Strategic Director of the Music Venue Trust said: "Music Venue Trust is delighted to see Lambeth Council demonstrating that they value two vital but struggling Grassroots Music Venues, The Windmill and The Cavendish Arms, with awards from their Economic Resilience Fund. The recognition that these two creative hubs are an important part of the borough has both a monetary and strategic value, helping the venues to survive in the short-term, and further build on their reputation in the longer-term."
Phase two
Phase two of the Economic Resilience Fund will follow later in 2021. £3.3 million of funding will provide strategic support to businesses as lockdown lifts through grants and business support programmes.
Delivery
The Economic Resilience Fund is being delivered alongside the Government's Local Restrictions Support Grants. The council has paid out more than £20 million to over 5,000 businesses through the Local Restrictions Support Grant schemes since November 2020. Eligible businesses will also benefit from the Restart Grants once the scheme is live.
Find out more
Businesses can keep up to date with grant schemes through the council's website.