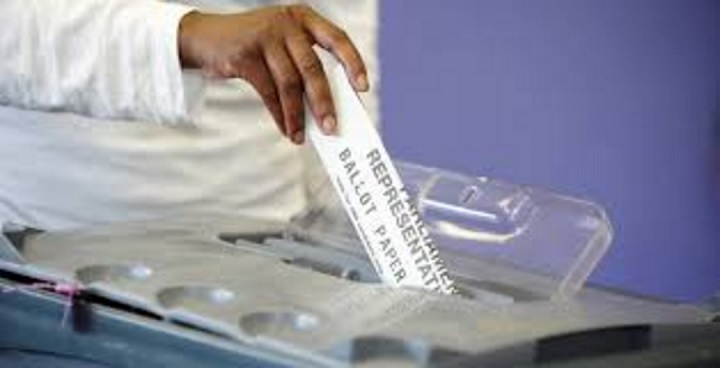 In a few weeks time thousands of people from Lambeth will be making their way to polling stations across the borough for the Local and European elections.
Thursday 22 May is polling day and if you want to have your say then you need to make sure you vote.
Preparation for these elections has taken a small dedicated team of six people about six months. But it doesn't stop there, in total about 600 people have played a part in doing more than 800 different jobs. This includes polling station staff, those helping to count, postal voting staff and there's been many more little jobs in between these bigger jobs like getting people on the electoral register and poll card delivery.
For some people, this election will be their first time voting, so we are trying to make it as easy and worry-free as possible. And if it's not, but you have a question, don't be afraid to ask it.
We're holding a live Twitter Q&A session on Monday 12 May. Join @lambeth_council for an hour between 12pm and 1pm and we'll answer questions you have on the elections. We'll also be posting some answers to some common questions you might not have thought of too, so make sure you take part.
Not on Twitter? Don't worry, you can also ask us questions below by commenting on this story.
Here's a run down of all the questions we answered:
Do I need a poll card to vote?
You don't need a poll card to vote. Just turn up & give name and address. No ID necessary.
Where do I need to go and vote?
All polling station voters must attend their specific allocated polling station. List here  http://ow.ly/wJqS9 or call us on 020 7926 2254.
If I have a postal vote, when does it need to be sent back by?
We need all postal votes back by 10pm on polling day – Thursday 22nd May. You can return it by post (the envelope is pre-paid first class) or in person to the town hall or any polling station in the borough.
What does a proxy vote mean?
Proxy vote means you nominate someone to vote on your behalf. Deadline for this application is 5pm on 14 May. There is a new Emergency Proxy. If an emergency occurs after 5pm on 14 May contact us to arrange an emergency proxy.
When will we know the results?
The count for local elections is on Fri 23 May. Results will be on our website and on Twitter LIVE expected to be declared by 4pm.
The Euro election count takes place on Sunday 25 May – the London result will not be declared until after 10pm.
What time do the polling stations open and close?
Polling stations open at 7am and close at 10pm. If you are in the queue by 10pm you'll get to vote.
Is the local and euro election on the same day?
Both local and european elections are on Thursday 22 May.
What happens if I'm not registered to vote?
You must be registered by the end of Tuesday 6th May in order to vote. If you are not registered then you cannot vote.
If there is a clerical error then contact us – if it is resolved by 9pm on polling day you will still get to vote. Clerical errors are very rare but if you think this applies to you please contact us straightaway
What day is polling day?
Polling day is on Thursday 22 May
How long does preparation take?
A team of 6 have been working on preparing for the elections for over 6 months.
How many people are involved in the elections?
There are around 600 people performing around 800 different jobs during an election including; polling station staff, counting staff, postal voting staff etc
How many candidates are there?
There's 289 local candidates (up to 16 per ward) & 17 parties in the London region for the Euro elections. List here http://ow.ly/wJsjY
Where can I find more information about the candidates?
List of candidates can be found here http://ow.ly/wJsjY Most political parties and candidates have their own dedicated websites. There's many hustings and participation events across the borough – look out for information in the local press.
How many councillors are there?
There are 63 councillors in Lambeth – 3 for each of our 21 wards
Can any EU citizen vote in the European election?
Yes they can, but it depends if they've registered using a special form we give out. They need to fill this in to vote. We've got 28,000 EU citizens and about 6,000 have filled in this form to vote.
What happens after the elections?
The new councillors will form a leader, cabinet and Mayor by the end of May/early June. The next elections will be in 4 years – May 2018.
Further questions
If you have any more questions call 020 7926 2254, email electoralservices@lambeth.gov.uk or tweet @LBLDemocracy #YourLambethYourVote
Follow the results live on Twitter @LBLDemocracy #LBLresults