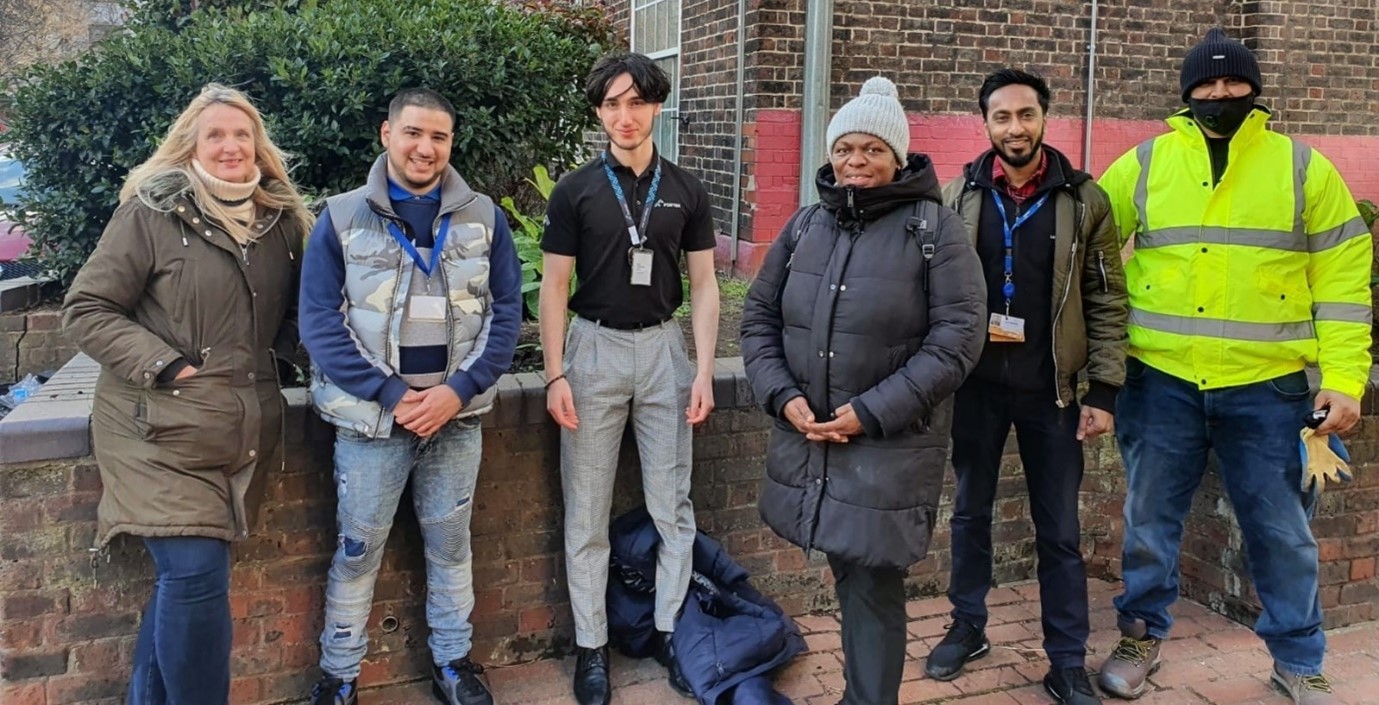 Residents took part in weeding, tidying and planting around 40 new shrubs including lavender and choisya. The day also saw activities for children, offering fresh food from a local business and with Community Works carrying out communal repairs.
Lambeth's environmental days are an opportunity for contractors, local organisations, council colleagues and residents to collaborate and get involved in making green improvements to our estates.
Teaming up for social value on environment day
They aim to bring together our communities and working teams while giving residents an opportunity to meet the teams providing housing, repairs, cleaning and recycling services.
Benefits from the day included:
Lambeth Housing – provided support to residents' questions about rent and tenancy, repairs & communal matters and getting more involved with the community.
Oasis Foundation – ran creative activities for children and parents including badge-making, designing planting pots, seed planting, and active sports including hoola- hoops and football.
Community Works – Lambeth's directly-employed repairs team carried out improvements including painting bollards and entrance gates, repainting line markings on roads, and agreeing works to start in other areas including bin chamber improvements and pathway repairs.
Contractors, volunteers and residents –planted an array of plants around raised flower beds to improve the environment and beautify the estate. We also carried out graffiti removal on Cole House.
Since the event, Tanswell Estate residents have expressed interest in establishing a Tenants & Residents Association to encourage more resident-led community events.
Next scheduled community environment days:
8 April – Valley Road Estate, Streatham
27 May – Mawbey Brough Estate, Vauxhall
24 June – Deronda Estate, Tulse Hill
29 July – Sinclair Estate, Clapham park