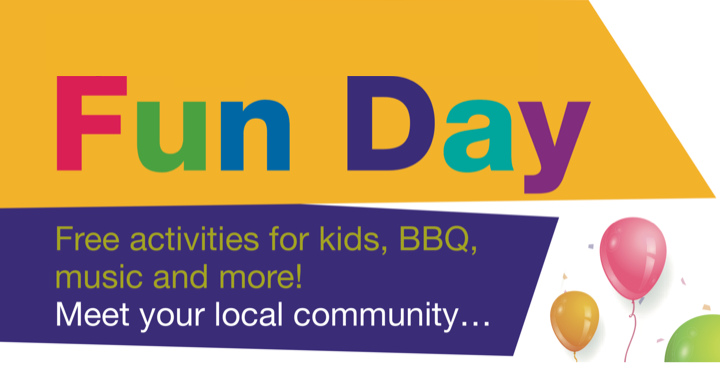 Every event will have plenty of activities and workshops for kids (and adults too!) including Face-painting, bouncy castles, cycle confident taster training, free bike check-ups from Dr Bike and prize raffles provided by some of our partners.
Local councillors, local housing officers, police, tenants and residents' associations and other organisations from the local community will be coming along to join in the fun and speak with residents about any issues they're having.
Our sustainability team are also going to be coming along with fun games and information about climate change, sustainability and helpful tips on what we can do to improve the environment in our local areas by walking, cycling and recycling more. They'll also be promoting their anti-idling events – when the team are joined by volunteers to encourage drivers to turn off their engines when stopped, reducing harmful pollution.
As well as providing some exciting prizes for raffles, our contractors will be onsite to log repairs and complete quick maintenance jobs on the day. ­Cleaning and gardening contractors, Pinnacle, will also sharing information about job opportunities.
Cllr Paul Gadsby, Cabinet Member for Housing said,
"The estate fun days are a great chance for the communities on our estates to come together, get to know their neighbours and meet people from local community organisations face to face.
We think this is a great way also to celebrate 100 years since the passing of the Addison Act which created council housing in this country and which as a council we are committed to supporting.
We know having fun activities for kids over the long the summer holidays is good for them and their family, so we've packed the days full of games and activities, from bouncy castles to helping them up their cycle skills.
We'll be getting feedback from residents on the fun days and looking to bring them to more estates next year if they're a success"
The Estate Days are taking place at the following dates and times:
Hurst Street Estate Fun Day
Hurst Street Estate Herne Hill London SE24 0EEFriday 2 August, 1pm – 5pm
Springfield Estate Fun Day
Coronation Hall, 110 Union Road, SW8 2SHFriday 9 August 2019, 1pm– 5pm
William Bonney Estate Fun Day
96 William Bonney, Clapham, London SW4 7JFSaturday 10 August, 12pm – 6.00pm
Woodvale Estate TRA Fun Day
Basketball Court, Woodvale Walk, West Norwood, London SE27 0EZFriday 16 August 2019, 1pm – 6pm
Sackville Estate Fun Day
Sackville Estate, London, SW16 2TQFriday 23 August, 1pm – 5pm
Vauxhall Gardens Estate Fun Day
Carmelita Centre, Vauxhall Gardens Estate SW11Friday 30 August 2019, 1pm – 5.30pm
We can't wait to see you and your families, friends and neighbours, whether you drop by for a few minutes or make the most of every single activity and stall.