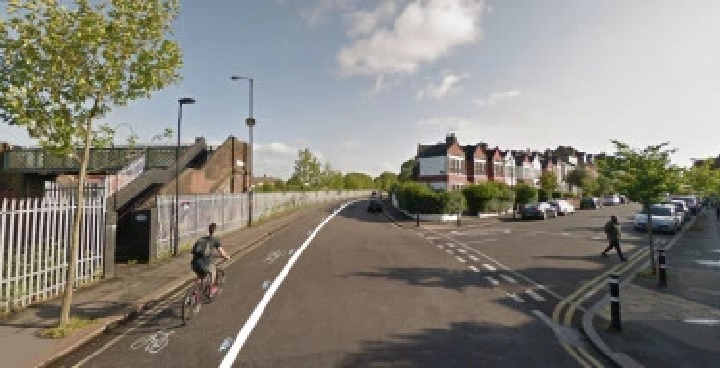 This consultation is now closed. Please refer to the Lambeth consultation website for the latest update.
Thank you to those who responded and gave feedback on the initial proposal via the surveys sent out on 15 October 2015 and to those who attended our events. We had over 400 individual responses. Due to the quality of constructive feedback we have received and the suggestions made by local people, two additional designs have been produced.  We would like residents to comment on each design, so a preferred option can be taken forward as a trial in the New Year. Please see all the design options below.
If you missed the first round of communication it is not too late to get involved. Please read through the following information to get a full understanding of the background to this scheme and why Sustrans, Transport for London and Lambeth Council need to address traffic volume and conditions for pedestrians and cyclists along Estreham Road.
How to have your say
1) Online
Please Click here to view the designs in a survey format; you will be invited to comment along the way. Deadline is the 11 January.
2) In person
Come and talk to us and fill out a paper survey at the following drop in sessions:
Address: Streatham Scouts, 39 Estreham Road SW16 5PQ
Thursday 7 January, 5pm till 6.30pm
Sunday 10 January, 1pm till 3pm
Frequently asked Questions-Estreham Road
Background and Engagement to date
Design Options for Estreham Road
Option 1
Option 2
Option 3