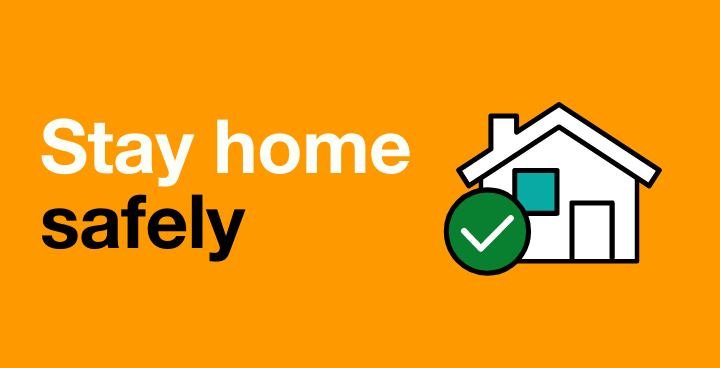 Lambeth Council has extended its comprehensive package of support for residents self-isolating due to Covid-19 to ensure even more people have the help they need.
The council has agreed to expand the eligibility criteria for financial assistance to provide a maximum of £738 – and no less than £500 – for residents isolating at home for 10 days.
Those earning up to £30,000 per year can now apply for one of two funds that can compensate for loss of earnings during self-isolation.
Lambeth Council is also continuing its partnership with Age UK Lambeth to offer practical and emotional support for those of any age group who have been told to stay home.
To find out more call 0800 054 1215, 9am to 5pm, 7 days a week or visit lambeth.gov.uk/self-isolate-help
Lambeth Stay Home Support Payment (LSHSP)
In March, the council launched its own Lambeth Stay Home Support Payment (LSHSP) where residents could receive a payment of £500 to offset any loss of earnings while isolating. Lambeth Council has now agreed to expand the scheme and allow unemployed residents to apply for the payment and those earning up to £30,000 a year.
The council will also allow residents making overlapping claims – if resident is told to isolate more than once in quick succession – can also apply for payment to cover the extended period. Those accepted onto the Stay Home Support Payment scheme will received 80 percent of their usual earnings for 10 days to a maximum of £738. Each successful applicant will receive at least £500 under the scheme.
The LSHSP is the only scheme of its kind to be run by a local authority.
Discretionary Test and Trace Support Payment (DTTSP)
The council has also agreed to increase access to the Discretionary Test and Trace Support Payment (DTTSP) to include more residents. The DTTSP was set up last year by the Government with the use of the funding delegated to the council.
However, there were strict eligibility requirements that meant many residents were excluded from the Government payment scheme. The council has agreed to also extend the salary threshold to £30,000 for the DTTSP – previously the payment was only available to those earning at or below the London Living Wage of £10.85 per hour.
Ruth Hutt, Director of Public Health at Lambeth Council, said: "As we see cases fall across Lambeth, and across London, it is more important than ever to prevent further outbreaks by isolating at home if you have been told to do so.
"We are aware of the financial burdens placed on households when they cannot go to work. By expanding two support payment schemes to include more of our residents, the council hopes it can encourage even more people to remain at home if notified by our test and trace team and get tested."
Support service
As well as expanding the support payment schemes, Lambeth Council continues to work with Age UK Lambeth to provide the Stay home safely support service. The service is available to people during their 10-day isolation period with expert advisers from Age UK Lambeth on hand to offer help on a range of issues.
This could include doing grocery shopping, collecting medicines, or hot food deliveries, providing help with benefits, pet care including dog walking or help accessing the support payments on offer.
Ruth Hutt added: "Being told to self-isolate can cause great worry and anxiety and some of our residents may not know where to turn for help. So, I am delighted that our partners at Age UK Lambeth are able to use their skills, knowledge and expertise to give advice, seven days a week.
"Their dedication will ensure that anyone who need help, support or advice will be able to get it.
"Empowering people to self-isolate will help prevent the spread of Covid variants in Lambeth to put us in the best place to follow the roadmap out of lockdown.
"I hope our actions will shine a spotlight on the benefits widening access to self-isolation support can bring."
For more information visit lambeth.gov.uk/self-isolate-help