A great way to change your food habits to healthier ones is to take up one of our two-week challenges. Download the Want to feel 100% booklet here and pick out the right challenge for you. (how to fold your booklet)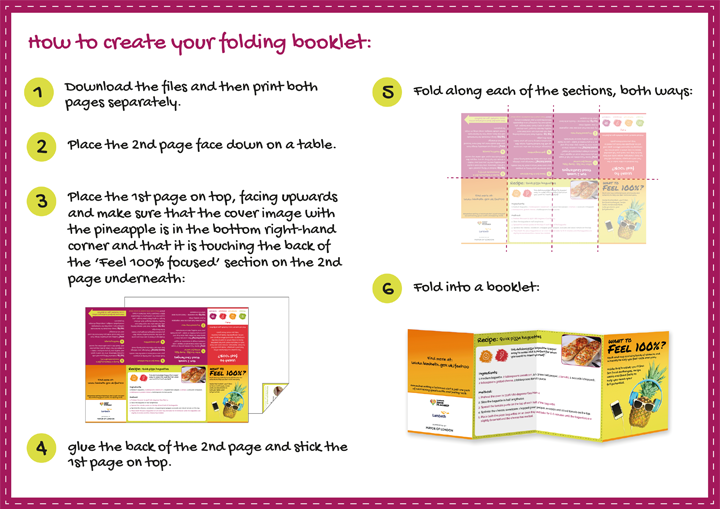 Next time you are walking back from school and get that tempting smell of fried chicken, before you buy, stop and think about why you are eating it. Are you really hungry? Will it give you the fuel you need for the rest of the day? Is there something healthier you could have?
We've put together some top tips to help you overcome some unhealthy food habits that we all easily slip into. Challenge yourself!
Buy a lemon, lime or some mint for under 50p, slice it up and put it in your bottle of water – you've made your own healthy take on lemonade!
Bored of eating the same old fruit and veg? Go to your local market and see what's on offer – you'll be surprised what you might find!
Get healthy and swap fries for homemade sweet potato wedges!
Try swapping a bag of crisps for some plain popcorn!
Remember to have breakfast it is the most important meal of the day!
Why not pick a new fruit to try this week?
Why not ditch the fizz? Swap fizzy sugary drinks for water.
Try something new: challenge your siblings to see who can make the best family meal?
Why not try a handful of unsalted peanuts for a snack, instead of sugary cakes and biscuits?
---