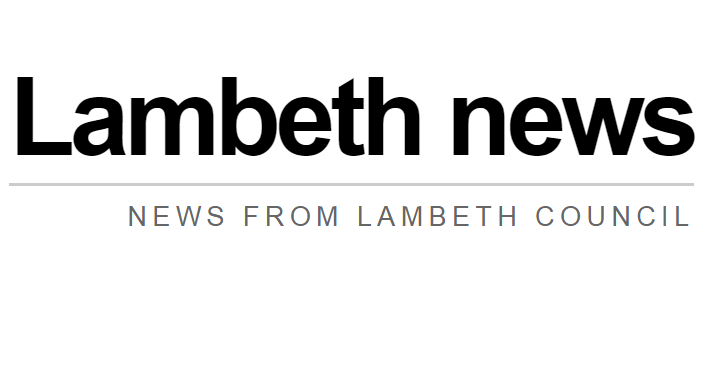 Lambeth Council is proposing to direct an extra £7million to support residents worst impacted by the cost of living crisis.
The proposals are outlined in the  'Revenue & Capital Budget 2023/24 to 2027/28' which will be considered by the council's Cabinet meeting on February 20. All Lambeth councillors will vote on its adoption at their budget setting meeting on March 1.
Cllr David Amos, Lambeth's Cabinet Member for Finance and Cost of Living, said: "Despite rising demands for our services, sky-high inflation and years of reduced funding from central government, we are determined to do all we can to support those in greatest need.
"The budget proposals which we have developed will make a real difference to the local households that are struggling the most. While we are doing all we can and prioritising putting more money back in people's pockets, we don't have all the answers and we can't provide all the support our communities need, so we will continue to lobby central government and call for national action to tackle inequality and for proper support for vital local services."
The Cabinet meeting, on 20 February, will consider proposals including:
A new £2.8million cost of living support package that will include support to maximise residents' incomes through direct financial support, minimise costs for those residents least resilient to financial shocks and provide support to build residents' financial resilience
Plans to invest an extra £1million into our Emergency Support Scheme and expanding our Free School Meals provision
An extra £3million to make sure our hardworking carers get a fair day's pay, as part of Lambeth's Ethical Care Charter.
These latest initiatives come on top of Lambeth Council's sustained cost of living programme, which has already distributed £8.1million in financial support for residents struggling through the cost of living crisis. This support has included free school meals in the holidays for families on low incomes and direct payments to households struggling to pay their bills which has helped more than 27,000 people in Lambeth. Lambeth has also cut council tax bills of more than 18,000 households to zero under an expanded council tax support scheme.
Cllr Amos said: "The last year has presented great challenges to Lambeth as we emerged from the Covid-19 pandemic into a cost of living crisis, given the impact of the war in Ukraine, the UK's self-inflicted economic crisis, the instability of leadership in Westminster and the effects of Brexit have made themselves felt.
"We know that enormous challenges remain in the year ahead as we continue to deal with the growing cost of living crisis, which has been difficult for people in every corner of Lambeth, with the Office for Budget Responsibility anticipating living standards to fall by seven per cent over the next two years.
"Now, the Council's focus is on supporting our residents through the cost of living crisis – working hard to help the people in our borough who have been affected the most. Just as during the Covid-19 pandemic, we have once again seen the very best of Lambeth, with our communities coming together to support each other during these times of hardship. I would like to thank our council staff, voluntary groups and others in the community for their hard work during what continues to be a challenging time for our borough"
Since the council last reported on its Medium-Term Financial Strategy, in December 2022, the Provisional Local Government Finance Settlement has been made, which gave some short-term certainty to local authorities. However, it is the fifth one-year funding settlement from government in a row, making it very difficult for councils to plan financially for the long term.
The new report also outlines that the period of austerity, alongside increased demand for essential services, and now rising inflation, mean London borough's core spending power is still 18 per cent lower in real terms than in 2010-11, according to research by London Councils. It is a cross-party organisation that represents London's 32 borough councils and the City of London.
The report to Cabinet points out that Lambeth is setting its budget and council tax "at a time of economic conditions not experienced for at least a generation". It added: "The hoped-for economic recovery from the pandemic has been dented by high energy, food and other goods prices with inflation peaking at a 40-year high of 11% in October 2022."
Amid the impact the continuing high levels of inflation are having on the council's finances, to continue supporting residents through the cost of living crisis and invest in the priorities of people in Lambeth, the budget proposes increasing council tax this by 2.99% alongside the 2% increase recommended by government for the adult social care precept.
Cllr Amos added: "Government continues to pass the burden of funding essential local services onto residents by forcing local authorities to raise Council Tax or risk severe impacts on vital services on which we all rely, rather than provide sustainable, long-term funding.
"As rises in council tax become a more significant factor in resourcing these essential services, we recognise that the cost of living crisis continues for our residents who are struggling to make ends meet. We are committed to protecting the most at-risk by enhancing our cost of living support and expanded council tax support scheme.
"Despite thirteen years of inadequate government funding, we have protected the frontline services our residents rely on, have continued to invest in our communities and deliver the commitments we made to residents. We are able to do this, when many other councils facing financial difficulty cannot, because of good financial management and by reducing waste and inefficiency."