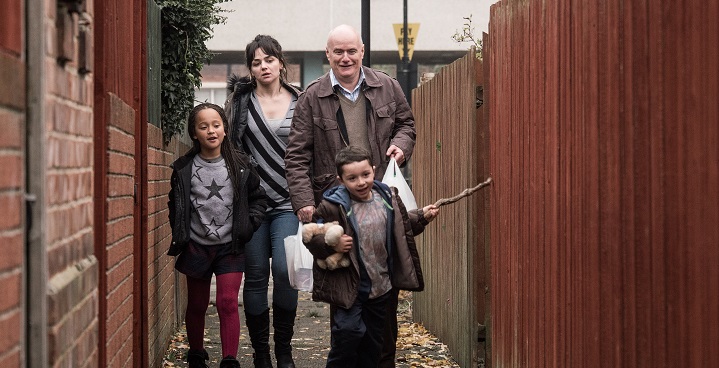 Viewers are invited to bring donations of non-perishable food items or monetary contributions which will be collected for the local Food Bank.
Winner of the 2016 Palme d'Or award at Cannes Film Festival, I, Daniel Blake is a hard hitting drama which serves as a reflection on modern society and the reality faced by so many who are struggling to make ends meet.
Starring Dave John (Daniel Blake) and newcomer Hayley Squires (Katie), it sees 59 year old carpenter and widower Daniel Blake struggling to navigate the current benefits system after he has to leave his job following a heart attack. Katie, a single mother from London , is left without her support network after she is been moved by local authorities to accommodation in Newcastle, where the film is set. Throughout the film the two stories intertwine, revealing the character's humanity as they support each other through tough times and bureaucracy.
Anne-Marie McGregor, Co-ordinator of Streatham Free Film said: "The key aim of the Streatham Free Film project is to bring people together from the local area to enjoy films whilst celebrating the local community and giving something back. When 'I, Daniel Blake' came out it really resonated with us that the struggles faced by those in the film are the reality for many people across South London. We wanted to give local residents the opportunity to see the film as well as the opportunity to support local food banks in the vital work that they do. We hope to see as many people at St. Margaret's as possible on the night and welcome all donations however small."
When:   Thursday 26 January, 7.45pm
Where:  St Margaret the Queen, Barcombe Avenue, London, SW2 3BH