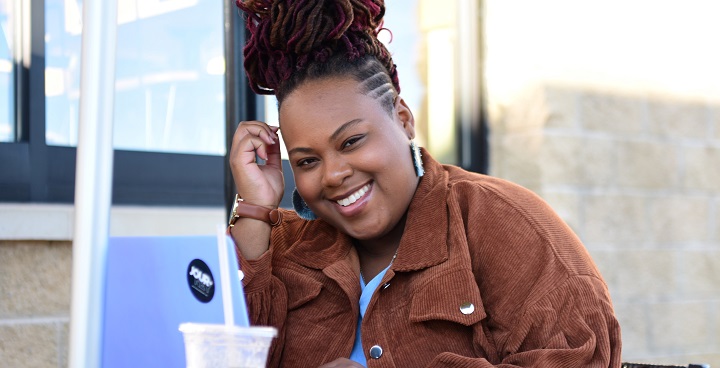 The grants of up to £5,000 from the first round of Lambeth's Digital Inclusion Fund are going to local organisations. The organisations focus on different groups – including older people, people with disabilities, refugees and asylum seekers, survivors of domestic abuse, ex-offenders, young adults, and people out of work or on low incomes.
Young adults
Voltage Revolution is a six-month training programme skilling young Black adults for creative and digital industries like Video and Audio, Visuals and Design, Web Development, or Content Marketing, with access to industry insiders.
"Raw Material will use the Lambeth Digital Inclusion Grant to provide iPads and keyboards to our Raw Sounds participants so they can continue to engage with our music and media programme

throughout the lockdown. The Raw Sounds programme offers Lambeth residents a range of free  creative courses, including songwriting, podcasting, beat-making, instrumental and vocal lessons, aimed at boosting mental health and continuing community connection in these distanced times".
Ex-offenders
 The Nehemiah Project and Hestia Housing & Support help vulnerable men with a history of addiction and crime. Lois Momoh of Nehemiah said: "Reycled laptops will give our residents a chance to start online training courses, complete college assignments, and access employment opportunities and other online services." Luke Sides, Business Development Coordinator for Hestia, said: "The Lambeth Digital Inclusion grant lets us buy laptops to deliver IT and employment sessions, helping people think about the future with hope".
Word from the Cabinet
Councillor Edward Davie, Lambeth Council's Cabinet Member for Children and Young People, said: "Too many young people still unable to get online. The Digital Inclusion Fund is just part of shared work to make sure no-one is excluded by lack of equipment, data, digital skills or confidence."   This month, schools can apply for small grants to support children and young people with digital equipment in the next round of funding.
More information
If you're already working on Digital Inclusion, you could join Lambeth's Digital Inclusion Network with over 20 charities, housing providers, community-led initiatives and Lambeth Council working together. The network aims to share learning, connect across initiatives, and grow to ensure that no Lambeth residents are excluded from social, educational and economic opportunities. Contact Chloe Bernard-Grahame, Strategy and Partnerships Manager.
The Fund is part of a much bigger picture, with many people and organisations working to tackle Digital exclusion. You can help by donating laptops, tablets, and mobile phones to be securely erased and redistributed: