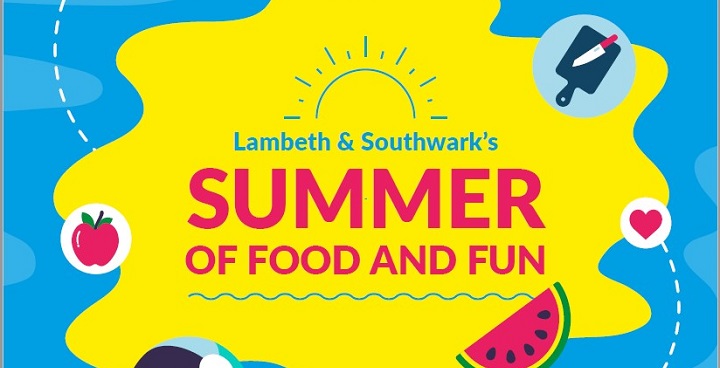 Lambeth Summer of Food and Fun programme is the council's project to offer a mix of healthy eating and safe, exciting, and fun learning activities for the school holidays. It all happens in local community hubs across the borough and parents/carers and a programme for SEND children are included.
Extra safety measures
This summer is bigger and different because of Covid-19. The pandemic means we've put additional measures in place to keep people safe in the hubs. Even in the event of further lockdown, you can access online literacy support, food education, arts and crafts, as well as physical activities. Lambeth Council – in partnership with Kitchen Social and Southwark Council – successfully applied for extra funding from the DfE to help support families this summer.
Word from the Cabinet
Cllr Ed Davie, Lambeth Council Cabinet member for Children and Young people, said: "Evidence from our Public Health teams shows that school holidays can be extra challenging for families juggling work and childcare, with extra costs for most.  We're working with volunteers and specialists to help Lambeth's young people have a summer that's healthy and fun."
Cllr Jim Dickson, Lambeth Council Cabinet Member for the voluntary sector said: "This is all made possible through partnership. In partnership with Kitchen Social – London's leading holiday food provider – and our neighbours in Southwark Council, we successfully applied for DfE funding to support families through this summer. And many different partner organisations including more than 47 Lambeth hubs will deliver the programme."
More information
 Find out more about the Summer of Food and Fun and much more for families and young people to do in Lambeth on the council's web pages
 Download a brochure with details of what's going on when and where, where to find the hubs, and how to register or read it online
You can find out more from your local schools, from Lambeth libraries and from Lambeth Housing TRAs.
Families can register to join the programme on the Summer of Food and Fun website.